ORIENTEERING
Matthew Ogden wins Junior World Orienteering Champs
By Fraser Mills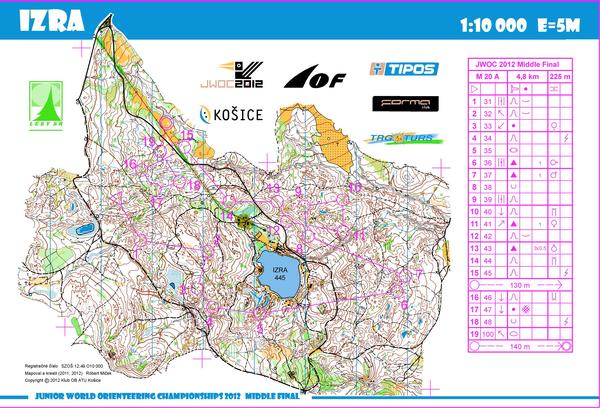 Men's A Final Map for JWOC 2012 middle distance. — jwoc2012.sk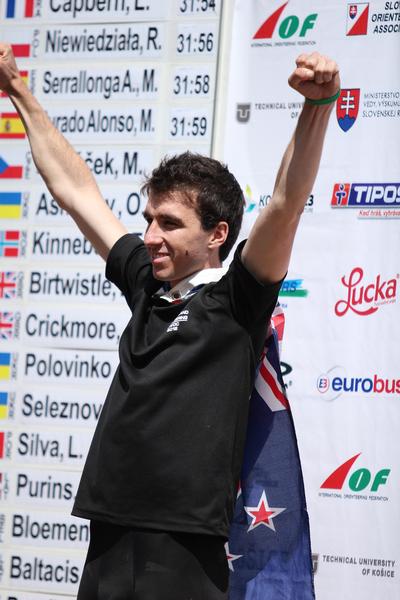 Matt Ogden wins Junior World Orienteering Champs 2012 — Tomáš Drenčák
New Zealand orienteer Matthew Ogden has won the Middle Distance Junior World Orienteering Championships in Slovakia.
Ogden completed the 4.8km course in 27min 55sec, 13 seconds ahead of Jan Petržela from the Czech Republic.
The forest used for the race was steep in parts with intricate terrain detail including gullies and marshes.
Only the top 20 competitors from each of the three qualifying heats, held the previous day, went through to the A final. The remainder competing in the B and C finals.
Nick Hann, from New Zealand, also qualified for the A final, finishing in 21st place..
The best New Zealand result for the women was Laura Robertson finishing 27th in the A final.
All New Zealand Results
Men A Final
1. Matthew Ogden
21. Nick Hann
Men B Final
2. Tim Robertson
25. Duncan Morrison
45. Liam Paterson
Men C Final
7. Ryan Batin
Women A Final
27. Laura Robertson
Women B Final
21. Cosette Saville
27. Sarah Anderson
29. Selena Metherell
30. Jula McMillan
Full Results
http://jwoc2012.sk/files/middle-f/results.pdf
Men A Final Split Times:
http://www.jwoc2012.sk/files/middle-f/M20A.HTM
JWOC 2012 Middle Final: Maps and Results
http://news.worldofo.com/2012/07/12/jwoc-middle-final-maps-and-results-2/
Matt Ogden at last year's Junior World Champs