FEATURE
Experts in sports nutrition claim blackcurrants could be the next go to sports supplement
By Lassoo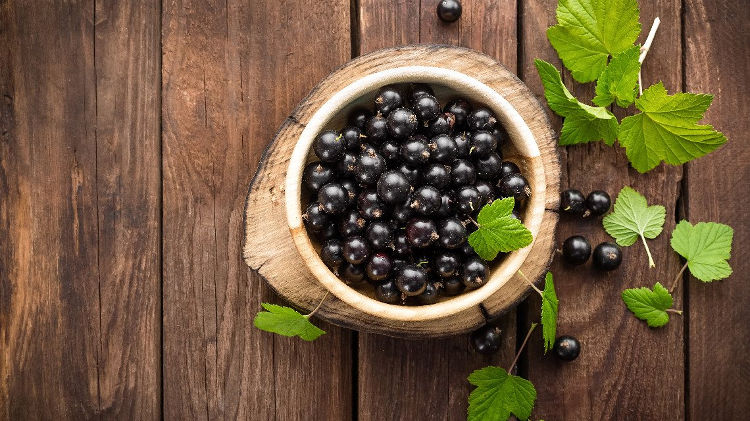 Lead Performance Nutrition Scientist at the English Institute of Sport, Dr Nathan Lewis and Tottenham's First Team Nutritionist Hannah Sheridan, claim blackcurrant supplements could be the next breakthrough in sports nutrition.
The two led an expert panel discussion in London, ahead of the UK launch, hosted by CurraNZ, a revolutionary supplement made from New Zealand blackcurrants, whose research has proven the ground-breaking performance and wellbeing benefits of blackcurrants.
CurraNZ is natural berry extract proven to improve muscle recovery and performance, as well as a host of other benefits including:
· Increase blood flow and oxygen delivery for reduced muscle fatigue
· Improve performance by up to 11%
· Accelerate fat-burning up to 27% during exercise
· Support brain health and longevity, due to a high anthocyanin content
· 100% Natural
Created from the anthocyanin-rich, purple skins of New Zealand blackcurrants, the research into the benefits of this superfood is advancing rapidly. Nine peer-reviewed sports performance papers have been published on CurraNZ, with seven Universities researching the product for its health and sports benefits.
Accredited by the global trusted supplement program, Informed-Sport, CurraNZ is certified for use by professional athletes and is to set to become the go-to 'legal' supplement for sports stars and teams from this year and beyond.
Expert panellists
Lauren Armes
(Founder of WellToDo),
Dr Nathan Lewis
(Lead Performance Nutrition Scientist at EIS),
Hannah Sheridan
(First Team Nutritionist for Tottenham Hotspur) and
Lilly Sabri
(Fitness Influencer & Chartered Physio) revealed fascinating insights on where nutrition, wellbeing and fitness were heading in 2018.
Vogue Williams: "I am really excited to launch such a great product onto the UK market, I have been taking CurraNZ for a couple of months now and it has revolutionised my fitness programme, allowing me to push myself further during workouts and recover quicker after.
"I feel healthier and more energised and am so pleased to continue to work with an innovative brand that is going to continue to evolve in this space. This year purple really is the new black"
Health Currancy Ltd Founder, Fleur Cushman, shares her excitement at officially launching the product in the UK: "We are excited to bring New Zealand blackcurrants to the UK shores. CurraNZ is a highly effective health and fitness supplement for recreational and elite athletes to support them in their training and ultimately increase their performance.
"Scientific evidence supports the many noticeable benefits of CurraNZ and is the reason for the brand's credibility and popularity to date. It was fundamental to have people on board like Vogue who share our vision and we hope that we can bring CurraNZ to the forefront of wellness, health and fitness industries in 2018."
Hannah Sheridan, first team nutritionist at Tottenham Hotspur FC, emphasized the performance aspect of the product. "I use CurraNZ amongst the athletes that I work with to help them perform at their peak and recover quickly and effectively. During periods of intensified training such as pre-season or at altitude camps, athletes require a higher intake of anti-oxidants, which is where a natural supplement such as CurraNZ plays a huge role in recovery."
Nathan Lewis, Lead Performance Nutrition Scientist at the English Institute of Sport, explained: "Nutrition has never been more prominent in sport as it is in the 21
st
century, with research and practice continuing to establish a key role for nutrition in optimising performance of the athlete.
"The research into the benefits of blackcurrants in sports performance has only just begun and so far the results have been very encouraging. CurraNZ is the only product on the market that has harnessed the power of the blackcurrant that can be so conveniently consumed. It is certainly an area that is set to grow and I have no doubt blackcurrant supplements will increasingly become part of elite sports nutrition in the coming years."
Lauren Armes, Founder of Welltodo claims that away from sport, more people are looking to support their body and mind with convenient, natural products, with wellness supplements showing huge growth: "People live busy lives, that's a fact, but they still need to find room to support their body and mind in the correct way. Natural supplements are becoming more desirable as consumers are looking for pure forms of supplementation and that is why products like CurraNZ are becoming more popular."
For more information on CurraNZ or to purchase please visit:
www.curranz.co.nz