CYCLING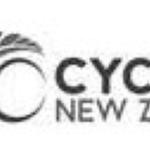 Versatile Buchanan banks more honours and heads back to the track
By CyclingNZ High Performance Sports Media NZ Ltd
Fresh from winning her ninth national title on the road, season professional Rushlee Buchannan has quickly turned her attentions back to the track as she prepares for the UCI Oceania Championships that start in Cambridge on Monday.
The 29 year old has recently returned from a strong fifth year with UnitedHealthcare racing in USA and Europe, winning the Vantage New Zealand Criterium Championships for the fourth time.
Her focus is firmly back on the track as a key member of the Vantage New Zealand women's endurance squad that finished fifth in the team pursuit in the London Olympics, fourth in Rio and currently the bronze medal winners at the World Championships earlier this year in Hong Kong.
"I love doing both road and the track and they complement each other," said Buchanan, who hails from nearby Te Awamutu, a cycling stronghold in the Waikato.
She will compete in the scratch race, the team pursuit, the omnium and the madison with Racquel Sheath at the Oceania Championships next week.
Buchanan believes the intense competition on the road is a key to her success on the track.
"The road racing overseas is so hard – so hard that I can't really explain it.
"You can't get that benefit from training with your teammates. You can only push yourself so much when you are training on your own. So racing overseas makes me really strong and I need that strength-base to do well on the track."
There will be no let-up for Buchanan who travels with the Vantage New Zealand Elite Team two days after the Oceania Championships for back-to-back UCI Track World Cup events in Canada and Chile.
There is an upside though, in that she will catch up with her husband Adrian Hegyvary, who also rides for UnitedHealthcare, but has joined a revitalised US Cycling track programme based in Colorado Springs. He will also be competing in the men's team pursuit at the same World Cups.
Buchanan said that this is the reality when "you are both international athletes representing different countries."
She will form a new team pursuit line-up at the Oceania Championships with long time teammates Jaime Nielsen recovering from illness and Lauren Ellis expecting the birth of her first child.
There are 150 riders competing, with a number of world champions among the official New Zealand and Australian teams, while other members of the Vantage New Zealand Elite squad and Subway Cycling New Zealand Performances Hubs will compete for their centres.
There is also strong representation from the cycling institutes of Western Australia, Tasmania, South Australia, New South Wales, ACT and Queensland taking part.
Racing is from 9am to early afternoon daily with evening finals sessions starting at 4pm each day.
Day sessions are $5 for adults and free for children under-12. Night sessions are $10 for adults and $5 for children under-12 at the door. Full week passes are also available.
Details: https://oceania-track-championships.cyclingnewzealand.nz/