CYCLING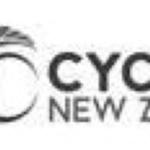 Cycling New Zealand advised of doping violation by age group rider
By Sports Media NZ Ltd
Cycling New Zealand has been advised of the judgement by the Sports Tribunal of New Zealand following a doping violation by age group cyclist Karl Murray.
Mr Murray returned a positive test for clenbuterol during an amateur event in Northland earlier this year which was his second adverse analytical finding.
The Sports Tribunal of New Zealand has adjourned their decision regarding sanction pending a Court of Arbitration for Sport ruling regarding Mr Murray.
"We have a zero tolerance policy to anyone who waivers in the area of doping, whether they be high performance athletes or recreational riders, no matter what age or what level of competition," said Cycling New Zealand CEO, Andrew Matheson.
"We applaud the work by Drug Free Sport New Zealand who continue towards the goal of a clean and fair playing field for all athletes at all levels."
Cycling New Zealand has advised members that Mr Murray remains subject to a provisional ban that extends to anyone with an association with Mr Murray in regards to cycling.
Details: www.cyclingnewzealand.nz