CYCLING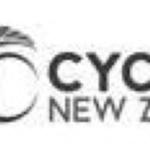 Leading Australian coach to lead Cycling New Zealand programme
By Sports Media NZ
Cycling New Zealand has appointed leading Australian cycling coach Martin Barras as its new High Performance Director.
Barras has guided national programmes in Canada, Great Britain and Australia across both road and track for nearly three decades.
He is currently director of the Orica-Scott women's professional team as well as coach of Australia's national women's road team, currently ranked third in the world.
An economist by qualification, Barras began his cycling coaching career in Canada before moving to the Western Australian Institute of Sport as head coach in 1995. He spent two years as national sprint coach in Great Britain before moving back to join the Australian Institute of Sport as senior track coach for eight years.
He then moved to his current role as the senior women's road coach for two Olympic campaigns including four world championship medals and a Commonwealth Games gold. This also included his role to establish, manage and direct the Orica-Scott professional team programme, with considerable success.
"I am really excited to join such a well established and performed team and look forward to add my expertise to the mix," said Barras.
"Without reinventing the wheel, we can improve our systems and delivery so that New Zealand continues to punch well above its weight internationally."
Cycling New Zealand CEO Andrew Matheson said the organisation is delighted to have attracted someone of Barras' ability and background.
"Martin has a deep background at all levels of the sport, both track and road, both as a coach and also as a director of a programme to Olympic level and in the professional environment," said Matheson.
"He has international experience and understands the workings of a centralised track environment as well as a road programme in Europe.
"With his broad background and demonstrated adaptability, we know he will add significant value also to our mountain bike and BMX high performance structures and campaigns. Martin has clear business acumen managing people and business, and also has a wealth of knowledge and contacts throughout the cycling world."
He will take up his role in December this year.
Cycling New Zealand recognise the hard work by interim High Performance Director Michael Flynn and extends their thanks High Performance Sport New Zealand for his secondment
Details: www.cyclingnwzealand.nz