ADVENTURE RACING
Adventure racing comes to Auckland with Torpedo 7 Spring Challenge North
By Spring Challenge media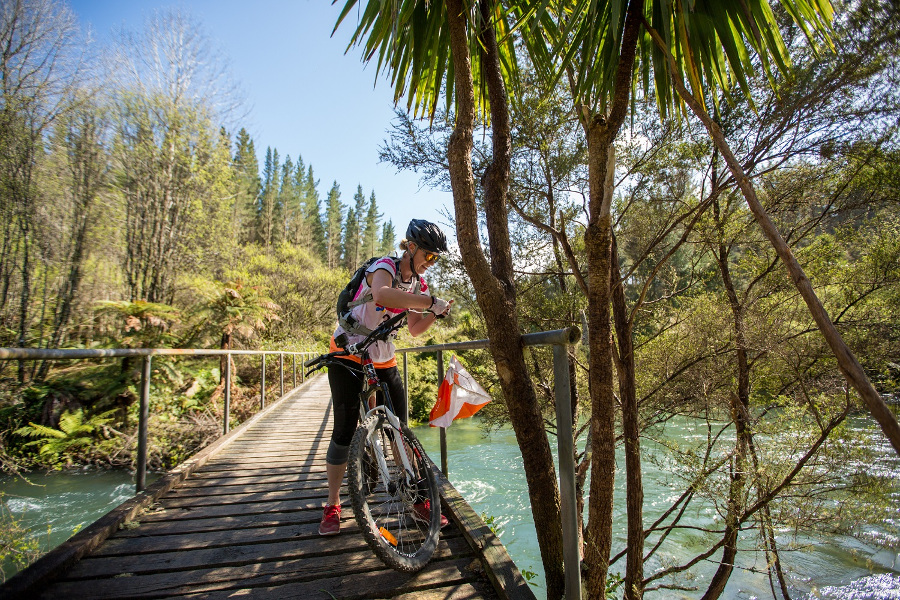 Torpedo 7 Spring Challenge North - Saturday October 14
This Saturday 360 women entered in the Torpedo 7 Spring Challenge North in Auckland, will be able to claim a world-first as they head out on their 3, 6 and 9-hour courses.
Their rafting component of the event - which also features mountain biking, orienteering/navigation and hiking - will be held at the Vector Wero Whitewater Park in Manukau.
"We'll become the first adventure race in the world to use a 'man-made' river for the race, so we may as well claim that title while it's up for grabs," event organiser and five-time Adventure Racing World Champion Nathan Fa'avae says.
For 11 years he and wife Jodie have run the Spring Challenge events in the South Island – their success and popularity culminating in last Saturday's Spring Challenge South becoming the largest adventure race ever held, with 1800 women competing. Typically Spring Challenge is held in small, rural towns and obviously holding it in Auckland – New Zealand's biggest city – bucks that trend.
Designing an urban adventure race has been a "really engaging project," Nathan says.
"We've had to be very creative, think laterally and not be confined to the norm. I've raced adventure races in Los Angeles and they have been really good fun - blending the outdoors with the city. There is a really dynamic adventure race in New York also. So we felt confident that adventure races can work in cities and retain the key components of an adventure race."
Nathan particularly likes the fact that Spring Challenge North highlights that adventure opportunities are often on people's doorsteps.
"I'm sure many people who live in Wiri, Manukau, are unaware that their local area is suitable for an adventure race. I'm really excited about this event because it is so different on so many levels," he says.
Although the 120 teams of three women will not receive their course maps until Friday night before the event, the organisers can reveal that the 3, 6 and 9-hour courses are not physically really tough, but they are technically challenging. They will demand a high degree of strategy and team work.
"The courses will take teams through diverse terrain, from the white water park, to gardens, farm areas, bush forests and coastal parks - plus the urban element, which generally speaking, is minimal," Nathan says.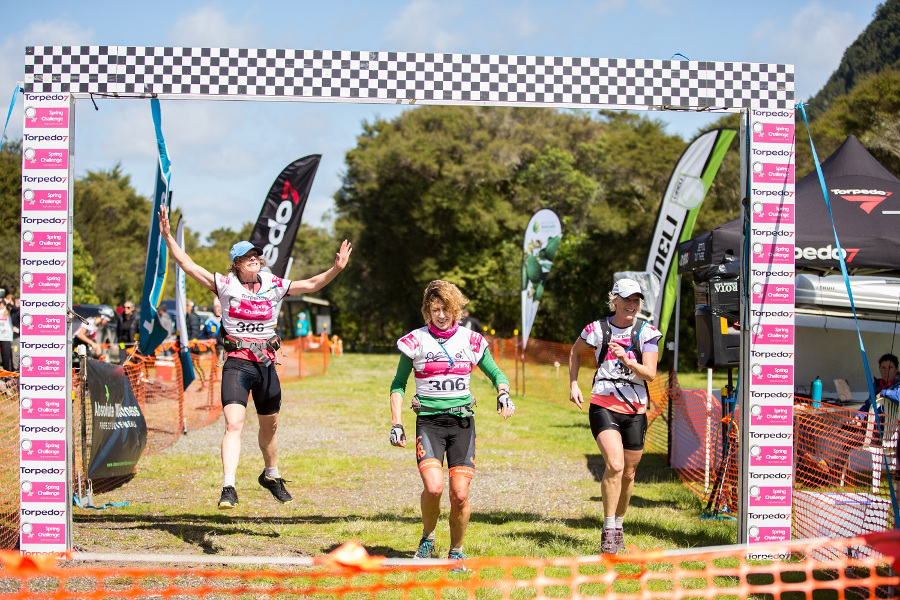 The most competitive and experienced athletes will be vying for honours in the 9-hour event and there are several teams that will be fighting it out. They are likely to be local Team Fit to Live Radix Nutrition (Rachel Smith, Louise Mark and Emma McCosh), who will be hard to beat in the Open category. Although team Slippery Slope (Fiona Shanhun, Emma Mackie and Michele Frey) and South Islanders team Say Yes to Adventure (Jacqs Manson, of Lake Hawea, Christchurch's Jessy De Bont and Hollie Woodhouse) will provide competition.
In the Veteran category, team Topzone (Victoria Shelling, Jane Orbell and Jackie Macintyre) will be hot favourites.
Gemma McCaw, who recently announced her retirement from the Black Sticks after playing 246 hockey matches for New Zealand, is also entered in the 9-hour section. She will be adventure race-ready after competing in the Spring Challenge South in Geraldine on Saturday, September 30.
Gemma says she "absolutely loved" racing around the South Canterbury region.
"The raft was fast and fun albeit slightly chilly. I found the run up Little Mount Peel great and it was nice to be running through the bush and finding checkpoints through there. After a puncture on the bike leg, we then hit the second hill which pretty tough (carrying mountain bikes on our backs) but all made worthwhile for the downhill part over the other side. I thought the orienteering on the last leg was a great addition too," Gemma says.
Her feedback was that Spring Challenge was well organised and she "found the spirit of the women great and all very encouraging."
In Auckland she is racing with Jess Meyer, who was her Black Sticks physiotherapist and fellow, former Black Stick Jan Rowsell.
Christchurch-based Gemma is looking forward to competing in her second Spring Challenge event in a fortnight.
"I am intrigued at the rafting stage and am excited for the bike/run leg. It could potentially be slightly different in terms of whether it will be on steep farm tracks or through bush but that being said you never know! The unknown is part of the fun and that is what I am looking forward to - receiving the maps the night before then getting organised. I am also looking forward to the real buzz and excitement that goes with the event and of course the adventure along the way and the sense of achievement crossing that finish line together!" Gemma says.
The best place for the public to spectate is at the race start, which is the rafting stage at the Vector Wero Whitewater Park from 7am to about midday on Saturday. Keep an eye out on the Spring Challenge Facebook page this Friday evening when we can reveal more spectator points, once the competitors have received their maps.
The Spring Challenge North also finishes at the Vector Wero Whitewater Park, with teams expected to start coming in from about 1.30pm onwards.
Nathan and Jodie would like to thank the Auckland Council for access to the regional parks, the Friends of Totara Park Community Group and Counties Manukau Orienteering Club for their help.
"We also want to thank Vector Wero Whitewater Park for accommodating the event and all the guides and river safety staff who will manage the rafting stage," Nathan says.