CYCLING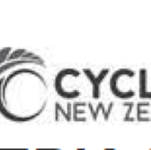 Puncture proves costly for Olympic champion in cycling debut
By Sports Media NZ
2017 UCI WORLD ROAD CYCLING CHAMPIONSHIPS, NZ WRAP DAY 3
A puncture wrecked the chances for Olympic and World Champion rower, Hamish Bond in his cycling debut in the elite men's time trial at the UCI Road Cycling World Championships in Bergen, Norway.
Bond, who took up cycling after his second Olympic gold medal at Rio, finished 39th of the 64 starters in the remarkable 31.74km test, which included a final 3.4km of a steep climb of Salmon Hill, a narrow road lined with thousands of vocal Norwegian fans.
His time of 48:14.92 was 3m33s behind winner Tom Dumoulin, the Dutch time trial champion who added his first individual world title to the team time trial rainbow jersey with Team Sunweb at the weekend. The Giro d'Italia champion was nearly a minute faster than Slovenian star Primoz Roglic and the Tour de France and Vuelta á Espana champion Chris Froome (GBR).
Bond, a cyclist for less than 12 months, was 16th fastest on the first lap when he punctured, and dropped to 44th at the mid-race time check. The seven-time rowing world champion dug deep, recovering to finish 39th but it was not the outcome that the exacting Kiwi had planned for.
"You try and deliver a clinical, smooth race and the puncture threw everything out the window. I tried but it threw me off my game," Bond said.
"It was out of my control but something I prided myself on in my rowing career was getting those things right and executing on race day. Regardless of if it was my fault or ill-luck, it was disappointing not to be able to show what I was capable of."
With the roads damp after morning rain, Bond said he went over a small piece of debris in his racing line around a corner, and the front time blew instantly on one of the fastest parts of the course.
"I was pleased with how I pushed after I got back on. I possibly tried to over-compensate for the puncture for the rest of the flatter part of the circuit and suffered a bit on the climb trying to make up for the lost time."
Bond said the experience was bitter-sweet, including the unique and remarkable scenes on the climb.
"Overall I am pleased with the amount of effort that I put in. Since my selection I've been really pleased with how I trained and how I tapered. I was fizzing today in really good physical shape but it is just really disappointing not to be able to show it. It was a great experience and something I can bank for the future."
Bond said he will take some time out to evaluate his last 12 months but believes he has more to give to cycling and has the Commonwealth Games in his sights.
"My goal is to be competitive with the top people in the sport. Unfortunately I was not able to execute today to put myself in a position to show that but I have come a long way in the last 12 months and it would be a shame not to leverage off that moving forward.
"I will take some time to reflect on where I have come in the last 12 months and work out the best way forward but certainly I don't want this to be my one-and-done in the sport."
There is a day's break in the championships which now focuses on the road racing, starting with Regan Gough, Sam Dobbs and Luke Mudgway competing in the under-23 men's race over 191kms on an extremely demanding course on Saturday (NZ time).
Results, elite men's time trial, 37.4km: Tom Dumoulin (NED) 44:41.00, 1; Primoz Roglic (SLO) 45:38.79, 2; Chris Froome (GBR) 46:02.25, 3. Also: Hamish Bond (NZL) 48:14.92, 39.
AUDIO: Find attached an audio interview with Hamish Bond after the race.
CAPTION: Hamish Bond in action at the UCI Road Cycling World Championships in Norway today.