ADVENTURE RACING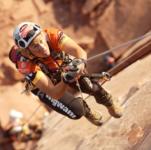 Global Adventure Racing Partnership Announced Primal Quest & GODZone
By GODZone Media
Two leaders in expedition adventure racing create a new partnership to further strengthen the AR industry. The joint venture is mutually focused on building the profile of the sport and delivering the best quality experience in endurance adventure sport.
Today, US adventure racing company Primal Quest and New Zealand's 100% Pure Racing have announced a significant new partnership that enhances their collective position worldwide. The move links two of adventure racing's most recognised expedition events together and will deliver real benefits to competitors, media and fans.
The joint venture will strategically leverage the relative strengths of each company; Primal Quest's iconic event status in the worlds largest sports market in North America and 100% Pure Racing's technological and media expertise, developed at GODZone, the biggest expedition adventure race in the world.
100% Pure Racing is now an equal partner in Primal Quest. As part of the deal, the company will provide its proprietary live coverage, web, media and technology platform to Primal Quest for its highly anticipated 2018 event. The 8th edition of Primal Quest will be held in British Columbia, Canada.
" This is exciting news for adventure racing as a whole, fans of the sport and every athlete who believes that these type of events should be true expedition experiences. GODZone has attracted a vast competitor and fan base and we will be 100% focused on delivering the same for Primal Quest", says 100% Pure Racing CEO Warren Bates.
Primal Quest founder and director Maria Burton says the new partnership underpins her companies adventure racing vision.
" We believe this represents a significant and solid step forward for the sport of adventure racing and for Primal Quest. We are proud to be partnering with GODZone. They are world leaders in expedition adventure racing and have delivered impressive growth and technological leadership in our sport, whilst ensuring that the competitors' experience remains their number one priority."
The new partnership will showcase adventure racing using a unified media platform that will inspire existing athletes and bring in a whole new generation of adventure racers. This expansion philosophy neatly dovetails with 100% Pure Racing's recently announced partnership with Australia's Adventure 1 Series, bringing the A1 series to New Zealand with five races now under that umbrella.
Bates says "Our plan is to take the A1 concept globally. We already have 9 qualifier events in the series, across Australia and New Zealand, and are excited to announce that A1 will be coming to North America very soon. These events will create a wonderful buzz in the US adventure racing scene and, ultimately, be a key development pathway for competitors who aspire to race at North America's premier expedition event, Primal Quest."