MTB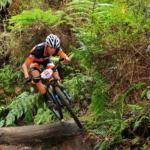 Winter Series finale a celebration of MTB
By Mark Leishman
As the 2017 Cyclezone Winter Series concludes on Sunday, and new series champions are crowned; event organisers Tim and Belinda Farmer will be quietly looking on with pride at the racing community they have nurtured.
While the nature of Rotorua's amazing trail network plays an obvious role in attracting riders year after year, there is a certain magic about NDuro that has seen the series not only survive, but continue to thrive.
Billed as "the perfect winter MTB challenge for all. Social or serious. Weekend warrior to World Cup racer," the Cyclezone Winter Series has continued to live up to that billing. Consistently attracting riders of all abilities and ages with fields in excess of 600 riders. The variety of terrain, welcoming atmosphere, close racing, challenging yet achievable courses, and exciting event villages have created an event experience difficult to beat. One that truly caters for all.
Families are a common sight around the race village. The option for Mum or Dad to accompany their kids in the short course event has provided an amazing opportunity to experience MTB together. And for some, as is the case with Tauranga's Lord family, the gateway for the kids to rapidly move to the top of the family pecking order.
It is an event experience that attracts quality fields, and produces some of the best racing on the New Zealand XC calendar. Yet at the same time, for many competitors the Winter Series will represent their first foray into competitive MTB. For them Nduro's have stoked up the mountain bike fire. An exciting format to help motivate and fend off any thoughts of winter hibernation. The start of a new addiction they will carry with them through their everyday lives.
At the pointy end, the Winter Series has always provided a strong indicator to the form of the country's top (and emerging) talent. On Sunday, Josie Wilocox, a fresh face on the women's scene will attempt a clean sweep of the premier long course event; while Wellington's Edwin Crossling returns from international racing to try to put an end the winning streak of Cosmo Bloor. Likewise, in the Mid-Course events emerging teenage talents Alex Coventry (Whakatane), and Sammie Maxwell (Taupo) look to make it three from three for 2017.
Seemingly more than any other MTB event, the Winter Series is also one that continues to attract athlete's from other codes across to the dirt. A quick browse of race two results highlights some interesting names.
Two-time defending NZ National Motorcycle Cross-Country Champion Brad Groombridge is a regular, and lined up just a day after completing the Tarawera 100 (NZ's most gruelling Moto XC race), blistered hands and all. Infamous NZ Road Cycling Champion Gordon McCauley was there, alongside former Downhiller professional Glenn Haden. And then there was Taupo's Kyle Smith.
Better known as an ITU Triathlete, Smith shocked many as he rode to 3rd overall just days before flying out for North America. It must have done the trick. Two weeks later Smith sprinted to 3rd Elite (and 1st U23) at the 2017 ITU World Cross-Triathlon (Off-road Tri) World Championship in Penticton Canada.
Who will stand out on Sunday? Only time will tell. But one thing remains certain. That as New Zealand's most popular MTB series returns wraps up its 16th season; it will feature racing on what are without a doubt some of the best mountain biking trails in the world. Truly an event not to be missed.