ORIENTEERING
Hayes 2nd at Junior World Orienteering Champs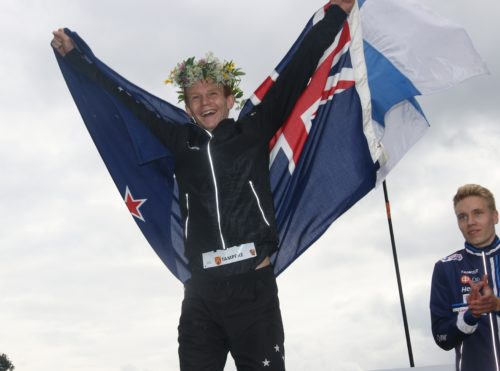 Tommy Hayes has won New Zealand's fourth Junior World Orienteering Champs (JWOC) sprint medal in five years with a second place in Tampere, Finland.
Tommy flew into the leader time and was in front in the men's class, which had 173 participants, for almost 42 minutes. As one of the last starters, Finland's Olli Ojanaho managed to get the best time, and Tommy was beaten by eight seconds.
"I'm very happy with the silver," he said. During the 3.5 kilometre race with 23 controls he made just a few small mistakes. "At the end I was very tired."
There was also a good run from Cameron de L'Isle who finished in 45th place. Top finisher among the Kiwi women was Dani Goodall in 56th place.
In the Long Distance race Nick Smith (Christchurch) was 23rd, the fastest competitor from outside of Europe.
Sprint Final
GPS rerun >>