ADVENTURE RACING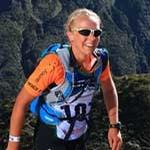 Kathmandu Coast to Coast article - Kat and Gemma's longest day exceeded expectations
By Enthuse
While the likes of Elina Ussher and Myriam Guillot-Boisset can train as full time athletes and receive the accolades and profile of making the Coast to Coast podium, the Kathmandu Coast to Coast Media Manager John McKenzie had a chat with two other women who with full time jobs and as relatively new entrants into multisport, achieved top 10 finishes this year.
Mountain running was Kat Bulk's first calling, saying the steeper and more rugged the trail, the more she liked it. The Routeburn Classic in 2012 was the first time Kat seriously laced up her trail shoes saying she wasn't even sure if she would even be able to run the 32 kilometres required, but she did and a trail running addiction was born.
A few years later the Survey Technician at Aurum Survey Consultants in Queenstown had six ultra-marathons and a bunch of mountain races under her belt when she volunteered at the GODZone adventure race, and being surrounded by multi-sport athletes she was motivated to enter the Coast to Coast for the first time last year.
Taking on the one day race was Senior Solicitor at Anderson Lloyd Gemma Woods, having her first crack at the Coast to Coast, and she says the day definitely met her expectations.
"It was of course a challenge but one I felt prepared for," Gemma says. "All of the marshals were really friendly and supportive and there was a lot more safety on the river than I thought there would be so this made me feel safe. It was great to be able to make friends with fellow competitors along the way and see people achieve their goals."
For Kat the World Championship Longest Day was her first time tackling the event in one day after competing in the two day event last year, saying she 'had an amazing day.'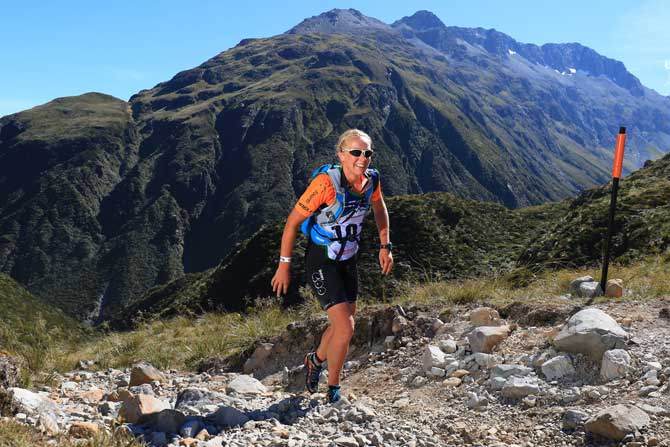 Photo courtesy of Enthuse
"It was also super challenging," she says "I had been really carefully coached to practice resilience during the race - being able to perform strongly when things didn't go to plan, keeping focused and working hard were really important to me - so it was great to maintain this mindset. I finished the run over Goat Pass, and knowing how far I still had to go, I thought they don't call it the longest day for nothing."
Gemma says the best part of her day was playing 'cat and mouse' with her friend Laura all day. She had not seen Laura in over a year as she lives in Queenstown so during the course of the day they found time to catch up.
"It was great to have the friendly competition with Laura as we both lead the way for different parts of the race with the other determined to hang on. I managed to get ahead of Laura in the last bike leg to the finish (due to an unfortunate swim, lost paddle and hole in boat, then impressive quick recovery for Laura) but given I had a target on my back, I knew she would be looking to hunt me down."
Laura caught Gemma just she headed over the Waimakariri Bridge on main North Road that runs onto Marshlands Road in Christchurch and says 'it was all on' with a sprint finish up the finishing chute at New Brighton resulting in the two women placing seventh equal after fifteen hours and fifty eight minutes of racing.
Kat says best part of her day was surprisingly, for her, the paddle, as she only started kayaking a little before competing in last year's event. "I had always thought it was my weakest discipline, but I had a smashing time on the river despite the howling head wind, and had a really fast paddle, I really enjoyed the rapids, choosing good lines and feeling really strong in the boat."
Gemma stressed her most challenging part of contemplating, entering and then training for the Coast to Coast was the kayaking, as she had never done any serious paddling before so was starting from scratch.
"I did my grade 2 certificate through Top Sport which was great as we were challenged but at the same time progressed step by step. On the day the hardest part of the race for me was the end of the run, my legs we starting to feel pretty fatigued and the sun was so hot. I really suffered the most at this point and during the 15 kilometre bike ride to the kayak transition. Luckily I had forced myself to refuel (creamed rice and protein shake) thanks to my support crew not taking no for an answer and I started to feel better in the kayak."
Gemma is heading overseas at the end of this year so the Kathmandu Coast to Coast isn't on her radar for next year but she says she is keen to do it again in the near future.
A busy work schedule does mean Gemma is definitely jealous of those who have more flexible working arrangements but points out juggling full time work as a solicitor and training for triathlons and then the Coast to Coast meant she discovered it really all came down to discipline and routine.
"Before I started training for the Coast to Coast I was doing a swim squad four times a week at 530am and running and cycling after work and in the weekends so I have been reasonably good at balancing full time work with training for a while now."
She says her partner Trent works full time and is writing his thesis for a masters in construction management so training for the Coast kept her busy in the evenings and weekends while Trent hit the books. "Luckily as well most of my friends in Christchurch these days are active, adventurous people so socialising for me is often a run or mountain bike on the port hills or a weekend away at an event."
"Everyone at Anderson Lloyd has always been very supportive of my training, even if they do call me a bit crazy," Gemma says "It also helped that one of the partners in the Christchurch office competed in the Longest Day event too and we did a lot of training together. Several of my workmates came to the end of the kayak to cheer me on and were also at the finish line which was great. When I arrived back to work my desk was covered in balloons and ribbons."
Gemma says the best part of making the decision to enter the Coast to Coast was all the people she met on the way and the friends she made. "I would definitely recommend that someone looking to enter the event joins clubs (such as the Arawa Canoe Club if you are from Christchurch) and finds as many training buddies as they can. Another good idea is to then participate in as many lead up events that you can with your new friends."
Gemma entered the Woodstock – Gorge Bridge and the Waimak Classic kayak events put on by the Arawa Club, and the Hard Labour Weekend event in Twizel and the Salmon Run event in Rakaia, stressing these events were also a great opportunity to try out gear and different race nutrition.
Kat says she is pretty keen to get another season of training under her belt and have another good crack at the event. "I spent the summer focusing on training for the Coast to Coast, so the longest day was really the beginning of my racing season."
Kat says she has enjoyed some great races and results since the Coast to Coast as training for the Longest Day event built a strong skill and endurance base so it has been really rewarding to carry the results of hard work into other events and training missions.
"My long term goal is to get into expedition length adventure racing; I would love to compete internationally. There are a handful of other Coast to Coast races overseas. I have a goal of competing in all the Coast to Coasts in one year."
Like most athletes with full time jobs Kat says she utterly loves training, racing and adventuring, so does whatever it takes to get the time in training, putting in the hours and the miles.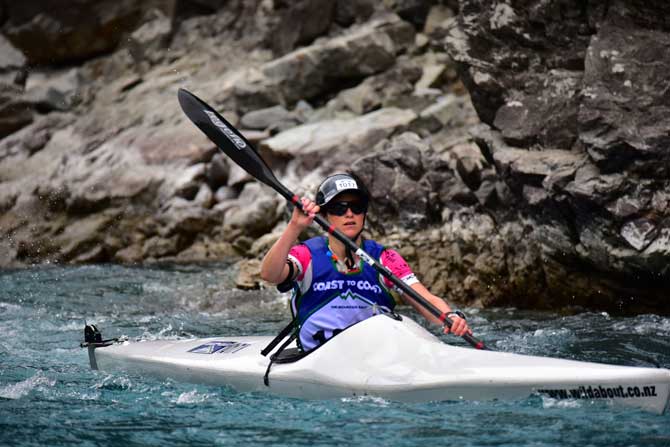 Photo courtesy of Enthuse
"I am very lucky to have really supportive employers who are understanding about giving me time for training and racing," she says. "It does get full on in the build up to important events, but training shapes my life, and following up an eight hour day in the office with an hour or three of training is a pretty awesome way to live. To be honest, I don't know what I would do with my time if I didn't train. Plus I live in paradise, so getting amongst it is always a thrill."
Kay says the one bit of advice she'd give someone wanting to take on the one day event would be to train smart and get a really good skill set and endurance base, then you are able to enjoy racing on the day and the results will follow, whether those results are a placing, achieving a certain time, or just finishing.
"Growing up in New Zealand the Coast to Coast has always seemed like a rite-of-passage, a wonderful, grassroots, kiwi adventure," Kat says. "I hope that the race can maintain that feel, and continue to inspire New Zealander's to explore our great wilderness. After all, it's a pretty massive achievement to cross the South Island under your own steam, especially all in one day. It's thrilling to take on this sort of challenge."
Kat finished just behind Laura and Gemma, coming home in sixteen hours and four minutes, placing ninth. She quoted TS Elliot to say 'only those who risk going too far can possibly find out how far one can go.' Nice way to end, and here's not much doubt both Gemma and Kat have only just started their journeys.
Last thing Kat wanted to say – "Thanks to Gurney Goo for powering my 2016 Coast to Coast adventure." A not so subtle plug for not only one of her sponsors, but a Kathmandu Coast to Coast sponsor, that just happens to have nine time winner and multisport legend Steve Gurney as its founder.