RUNNING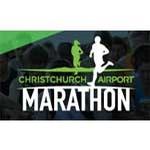 Christchurch Airport Marathon
By MDJ Media & Events
Two defending champions among entries for this year's Christchurch Airport Church Marathon.
With four weeks until race day, the Christchurch Airport Marathon is again shaping up as New Zealand's premier road race, with two of the 2015 champions returning to the Garden City.
Almost 12 months ago Hamilton's Alice Mason surprised even herself when winning the full marathon on her first outing over the classic 42.2k distance. The 28-year-old medical student led from start to finish, outrunning former Olympian and five time Christchurch Marathon winner, Liza Hunter-Galvan.
Mason is returning in 2016, but will be contesting the Half Marathon distance, which once again doubles as the national half marathon championship. The 21.1k is more familiar to Mason and she illustrated fine form coming into Christchurch with a recent win at the Rotorua Half Marathon in 1hr 19min. Defending champion, Milly Clark won't be defending her half marathon title, after being selected for Australia's Olympic marathon team. Callan Moody, the two-time winner in the Men's Half Marathon, will also be absent as he pursues the European track season.
The mens' marathon in 2015 was won by Japanese marathon specialist, Hirotaka Tanimoto, who has since moved to New Zealand. Tanimoto, a sushi chef by trade, hasn't had it easy in the Capital. Persistent injuries since his win in Christchurch last year have hampered his training. But the 31-year-old is determined to defend his title.
Scheduled for Sunday 5th June, entries for the 2016 Christchurch Airport Marathon are close to the pre-earthquake numbers of 2009 and 2010.
"In 2010 we had a record entry of 5800 participants," says race director Chris Cox. "But then the earthquakes cut entries almost in half. So to be tracking for around 5000 entries again is really heartening."
Cox is also quick to point out the Christchurch Airport Marathon is more than merely a footrace. With options including the Full Marathon run, Half Marathon run and walk, the 10k run and walk and the Kids' 3k Mara'Fun, this is a festival of fitness with something for everyone.
"We challenge everyone from individuals to schools, businesses and community groups to be a part of a great occasion," says Cox. "Businesses like The Press newspaper traditionally put in large teams and there are several schools training for it as part of their NCEA exercise science studies."
Continuing with the community theme, this year's Christchurch Airport Marathon will benefit Ronald McDonald House South Island. Participants are encouraged to sign up to run and raise funds for the family support charity.
Entries for the 2016 Christchurch Airport Marathon are still open. Race day is Sunday 5th June. For details and online entry visit:
www.christchurchmarathon.co.nz
, or pick up an entry form at Christchurch City Council pools and libraries and Shoe Clinic stores nationwide.