CYCLING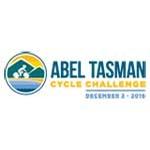 Abel Tasman Cycle Challenge
By Walters PR
Entries open today for the Abel Tasman Cycle Challenge, Nelson Tasman's first ever road cycle challenge.
The event will take place on 3 December with competitors cycling in a loop from Saxton Field along nearly 160kms of road taking them through the picturesque Moutere Valley, the Motueka River, through Kaiteriteri, Tasman and Ruby Bay areas before finishing in Saxton Field, Richmond (outside the international sporting venue, the Saxton Cricket Oval).
"This will be a fantastic event for our region," says event owner John McIntyre. "Cyclists from around New Zealand and our own region will want to make the most of this first opportunity ever to compete in a road cycle challenge on a route which takes in two national parks and some of the most beautiful road cycling terrain in the Southern Hemisphere, including Kaiteriteri Beach, named as one of the world's top 100 beaches."
Event planning has been underway for some months with event organisers working with Downers, the Tasman District Police, Opus, the Tasman District Council and Nelson City Council to ensure high event safety standards are met.
"Road cycling for nearly 160km is a challenge but we're confident that it's a realistic goal for keen cyclists of most levels of ability and fitness," says John. "We're hoping to see plenty of people ticking this off as a great 'bucket list challenge' heading into summer, especially if they start training now."
Experienced event director and former triathlete Shanelle Barrett is the Course Director for the Abel Tasman Cycle Challenge. Shanelle is confident that cyclists of all abilities will enjoy the challenge of the new event.
"It's exciting to have a road cycling event in Nelson Tasman. I am looking forward to working in the region that I have previously thoroughly enjoyed training in. I believe the event will attract a large number of participants, which will really help put Nelson Tasman on the map for cycle tourism," says Shanelle.
Cyclists aged 13 years and older can enter to do the challenge individually, in pairs or in groups of up to four. Businesses can enter a team or several teams. While the event will be timed and competitive, it is not a race.
"The key for us is getting as many people to participate as possible whilst maintaining our high safety standards," says John. "I've cycled the route myself and it's a great feeling of achievement to cycle that far."
Communities dotted along the event route and encouraged to enter into the spirit of the challenge by dressing in the event colours of yellow and blue to cheer competitors on.
"We are hoping to run a competition for the best dressed community along the challenge route so we can make it a really colourful, fun and vibrant day on 3 December for the fantastic communities that line the event route."
"The Abel Tasman Cycle Challenge is further proof that Nelson Tasman is establishing itself as New Zealand's cycling capital," says Tasman District Council Mayor, Richard Kempthorne. "This is yet another event to attract both the competitive and recreational cyclist in providing a great course through some of the best scenery to boot. I have no doubt the Challenge will become an event on most cyclists' bucket lists."
Nelson City Council Mayor Rachel Reese says the event will showcase the beautiful Nelson region.
"With our great climate, and such a beautiful backdrop, it's great to see an event like this on offer here. It will encourage more people, both locals and visitors, to experience a unique and special part of New Zealand."
To enter the cycle challenge go to
www.atcc.nz