FEATURE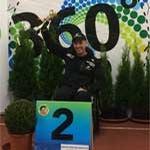 Triple Paralympian takes silver in Poland
By Paralympics New Zealand
Triple Paralympian, Para-Shooter Michael Johnson continues his build-up toward selections for the Rio 2016 Paralympic Games with another great result in the IPC Shooting World Cup in Poland. Johnson came from behind to shoot a total score of 211.5 and secure the silver medal only 0.5 behind gold, in the R4 Standing event. This adds another strong performance to his string of high profile results over the past 12 months.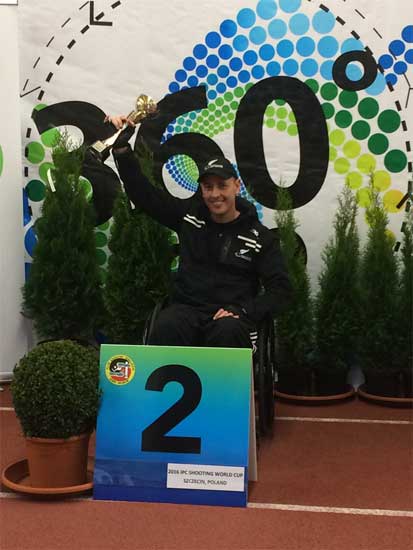 Photo courtesy of Paralympics New Zealand
Johnson's result follows a 4
th
placing and personal best in the R4 event from up-and-coming Para-Shooter, Greg Reid, yesterday. The competition continues until 4 May with Johnson competing in two further events.
The Para-Shooting selections for the New Zealand Paralympic Team will take place on 14 June.
The Rio 2016 Paralympic Games will take place 7-18 September, 2.5 weeks after the Olympic Games.