MTB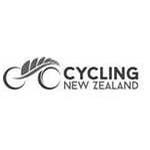 Cooper, Gaze head powerful New Zealand mountain bike team
By Sports Media NZ
World under-23 mountain bike champion Anton Cooper will get his chance to defend that crown at the cross-country world championships.
The 21-year-old will head an 11-strong team to contest the cross-country world championships in the Czech Republic from 29 June to 3 July.
There is a powerful representation by New Zealand in the elite men under-23 division with Cooper (Cannondale), who won the title in Andorra last year, joined by fellow professional Sam Gaze (Specialized, Cambridge).
Gaze won the opening round of the cross-country under-23 World Cup in Cairns last month and was on the podium for the elite Eliminator at last year's world championships.
They will be joined from North Canterbury brothers Craig and Ben Oliver and jack Compton from Wellington. Ben Oliver finished in a career-best top-10 at the Cairns World Cup.
New Zealand champion Kate Fluker will contest the elite women's race along with Wellington's Samara Sheppard.
The schedule for the cross-country at Nove Mesto na Morave is:
June 29: Eliminator
June 30: Cross-country team relay
July 1: Cross-country Junior (U19) women and men.
July 2: Cross-country under-23 men, elite women
July 3: Cross-country under-23 women, elite men.
The New Zealand team is:
Male, Under-23: Anton Cooper (North Canterbury), Sam Gaze (Cambridge), Ben Oliver (North Canterbury), Craig Oliver (North Canterbury), Jack Compton (Wellington).
Under-19: Eden Cruise (Wellington), Jack Wilson (Tauranga), Paul Wright (Wanaka).
Female, Elite: Kate Fluker (Queenstown), Samara Sheppard (Wellington).
Under-19: Jessica Manchester.
The world championships for the cross-country marathon, masters cross-country, Trials and Downhill will be held in Italy from August 28 to September 11.
Website:
www.cyclingnewzealand.nz