RUNNING
'The Goat' takes out Waitomo Trail Run
By Shine PR
The first major event to hit the karst studded landscape of Waitomo has exceeded expectations for all, with Galatea runner Sjors Corporaal taking the title as inaugural Waitomo Trail Run 33km champion.
Battling his way through cramp, Corporaal 'The Goat', nicknamed for his shaggy beard, relentless uphill power and trail running reputation, said while the Waitomo trail was challenging, the landscape blew him away.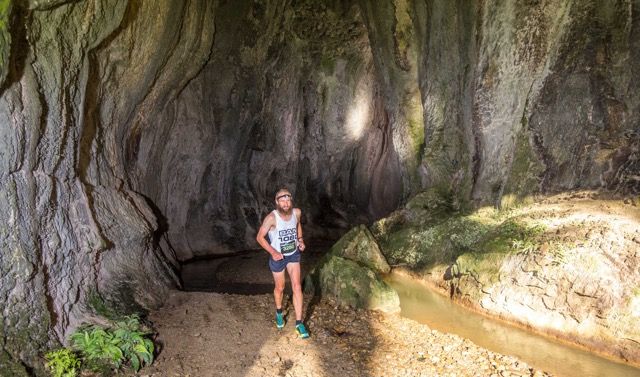 33km champion Sjors Corporaal couldn't get enough of the stunning Waitomolandscape.
"There was just an endless amount of amazing features – the highlight for me was definitely running through Marakopa Tunnel with my headlamp on, and crawling through holes just big enough for my own body.
"At times it was a bit tough – I had to keep my wits about me and be conscious of how far behind me the other guys were, but I still managed to complete one of the adventure options to Stubbs Canyon.
"This event is pretty unique in that there really is something for the whole family - both me and my young fella love running and the different distance options suited us really well."
Kaya Corporaal (15) took part in the 22km and earned himself sixth place overall.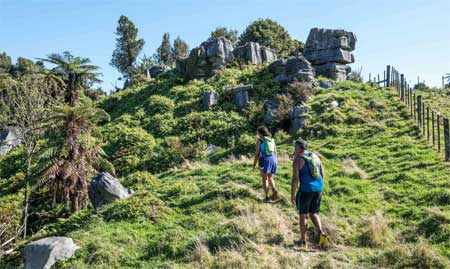 Also taking advantage of the four distance options, 22km champion Ed Whiting from New Plymouth said his wife also ran the 22km distance while their two kids ran 6km.
"I really had no idea what to expect of the course – it was pretty up there in terms of technicality but it was a good mix of bush and farmland which I loved."
Rotorua local Hannah Kieran (8) took part in the 6km and said "I loved exploring all the different caves – some big and some small. I can't wait to come back next year and maybe even try the 11km."
Event organiser Paul Charteris says the day was just magic and never in his wildest dreams did he imagine it would be such a special day.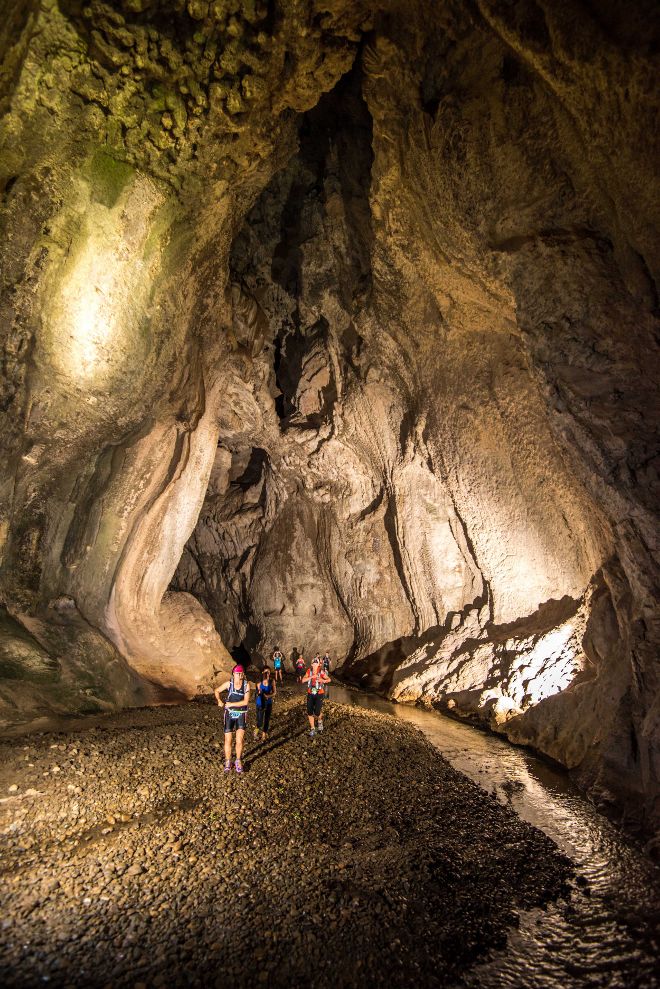 Marakopa Tunnel had 33km runners and walkers using their headlamps to navigate through glowworm studded cave.
"For a first-time event, we hoped to get around 600 entries, but today we have had close to 2,000 runners and walkers set off on the trails.
"We wanted to design an event that offers walkers and runners of all levels a chance to traverse the most unique geological line in New Zealand – and maybe the world.
"We threw in a couple of adventure options for those that wanted to see more of the 'hidden Waitomo', so at the end of the day, it's hard to pick who the real winner is. For me, it's the people who have shared the most laughs and finished with a smile.
The inaugural Waitomo Trail Run included 6, 11, 22 and 33km options, taking walkers and runners past glowworms and karst landscapes, through tunnels and native bush, on both Department of Conservation land and private land only accessible on race day.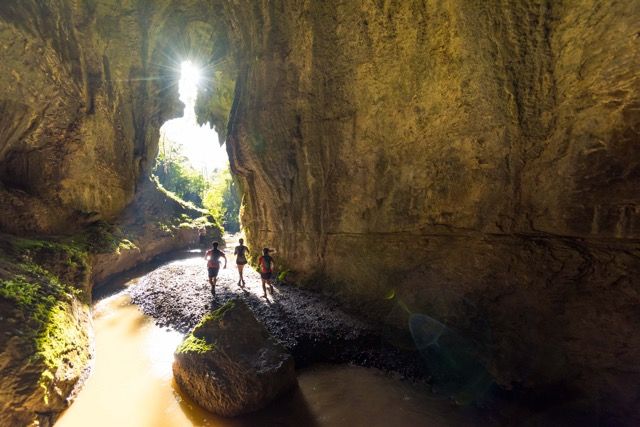 33km runners and walkers made their way through the stunning Marakopa Tunnel.