MULTISPORT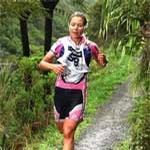 Virgins & Veterans & South Islanders Tackling Crazyman
By MDJ Media & Events Ltd
More than 300 endurance junkies will line up in Lower Hutt on Sunday for the 26th running of Hutt City Crazyman. Established in 1991, the 56k kayak, mountain bike and run is one of New Zealand's longest running multisport events. Past winners read like a who's-who of multisport: world champions such as Richard Ussher, Jill Westenra, Gordon Walker, Emily Miazga, Elina Ussher, Kristina Anglem, Alex Stewart, Steve Gurney and Jesse Simson have all won the annual Lower Hutt event.
Current multisport world champion, Elina Ussher, returns in search of her sixth Crazyman title. The Finnish-born Nelsonian won here in 2006, 2007, 2011, 2014 and 2015, with last year's race being her fastest in a race record 4hrs 25min 43secs. But among men the favourite, 25-year-old Daniel Jones, will be taking on the Crazyman for the first time.
On a course that is as spectacular as it is challenging, competitors from all ends of New Zealand will open up with a 13k kayak leg from Days Bay, along Wellington Harbour's eastern coastline to Petone Wharf and up the Hutt River.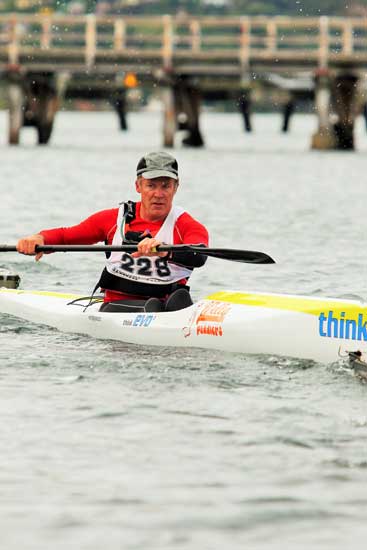 Photo © marathon-photos.com
Kayaks are swapped for a 30k mountain bike ride up the Hutt River Trail and over Belmont Regional Park, taking in a high point of close to 500m on Boulder Hill and a mixture of historic horse and cart trails and brand new purpose built mountain bike tracks.
Then it's into running shoes for the final 13k trail run around Belmont Trig and the historic Korokoro Dam to Petone Foreshore, eventually finishing at Petone Wharf.
Jones, who won last month's Porirua Grand Traverse, is a clear favourite among men but the 38 year old Ussher may have a tougher time against a couple of hungry pretenders to her throne. Wellington's Lizzy Bunckenberg (23) won the women's race at the Porirua Grand Traverse for the second consecutive year, while Alexandra's Fiona Dowling was third behind Ussher at the Coast to Coast world title race.
Ussher, however, might have extra motivation. If she takes her sixth title on Sunday she moves ahead of husband Richard, who was a five-time world champion and five-time winner at the Crazyman.
None, however, have finished the Hutt City Crazyman more often than local legend Les Morris. Daniel Jones was just eight months old when Morris raced 1991's inaugural Hutt City Crazyman. Lizzy Bunckenberg wasn't even born. The 55 year old Morris has raced every Crazyman since 1991 and is lining up again to make the 26th event his 26th finish.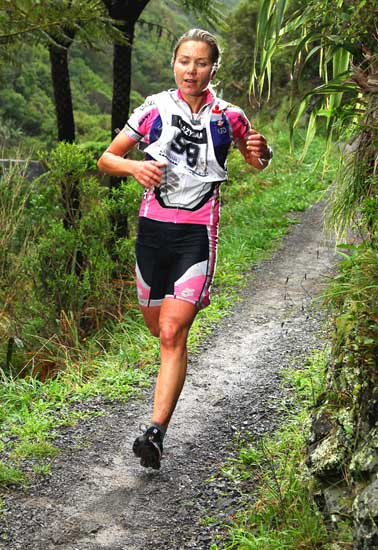 Photo © marathon-photos.com
Organisers are expecting more than 300 participants for the 56k tour through the icon outdoor elements of Wellington's Hutt City. The event includes the full kayak, run and mountain bike for teams and individuals, and also a run and mountain bike duathlon option for non-kayakers.
The 26th Hutt City Crazyman starts at 8:00am on Sunday morning on Days Bays in Eastbourne. Entries will be taken up to 4:30pm on Saturday at Avanti Cycles, 44 Bloomfield Terrace, Lower Hutt. For further details visit www.crazyman.co.nz or Ph: 0275 244 821.