RUNNING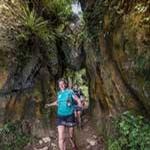 Waitomo Trail Run attracts celebrity attention
By The PR Shop
Normally the beautiful region of Waitomo is more well-known for its natural cave formations, underground adventures and native New Zealand glowworms, but on Saturday, 30 April, approximately 1900 runners will descend to the area to take part in the Waitomo Trail Run.
The first event of its kind in the region, the Waitomo Trail Run is already attracting celebrity attention - with Art Green and Matilda Rice from 2015's The Bachelor, registered to take part in 33km course. Both will join the registered explorers who will run or walk the most unique geographical trail on the planet, which takes you underground and over-ground across stunning 6km, 11km, 22km or 33km courses.
Amanda Wilson, Head of Marketing, tourism business for
thl
, says: "We're extremely excited about the Waitomo Trail Run – as it will provide thousands the opportunity to see a pocket of the world they wouldn't otherwise have access to."
"Those taking part will be able to get up close and personal with surreal karst-studded landscapes, caves, native bush, vibrant working farms, tunnels and canyons."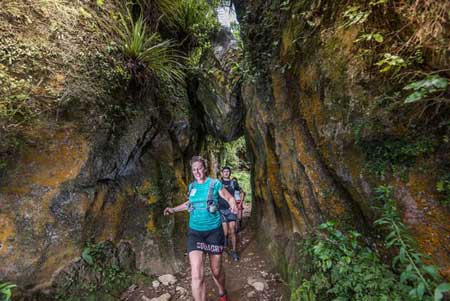 Photo courtesy of The PR Shop
For the more adventurous who are up for a challenge, the Waitomo Trail Run offers 22km and 33km course – which will take participants over towering rock faces, allow them to navigate through bush and over karst-studded landscapes, before descending the beautiful 'Love Track'.
Wilson continues: "For those that have not yet visited the region, the Waitomo Trail Run provides a great opportunity for New Zealand families to explore this unique environment and understand what makes it so special."
Tim Day, Waitomo Trail Run Race Director, says: "We've had amazing feedback on the event already – with many looking forward to running and walking such a diverse course."
For more information, visit
www.waitomo.com
and
www.waitomotrailrun.co.nz
.