MULTISPORT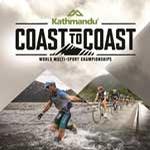 Kathmandu Coast to Coast to help boost tourism numbers in Canterbury
By Enthuse
New Zealand is renowned globally as a playground for outdoor-adventure enthusiasts, and the world-leading multi-sport race is putting Christchurch and Canterbury in the spotlight.
Christchurch and Canterbury Tourism says visitor numbers will be given a boost with the help of one of New Zealand's most iconic sporting events, the 33rd annual Coast to Coast race – which recently announced its partnership with outdoor adventure brand Kathmandu.
Vic Allen, Chief Executive, Christchurch and Canterbury Tourism, said Kathmandu's commitment to increasing promotion and profile of the race will help showcase the "new Christchurch" and Canterbury region to a huge national and international audience.
"Major events like this help boost Christchurch's reputation as a vibrant visitor destination, cementing our position on the global touring map.
"The Kathmandu Coast to Coast will be profiling the best of the South Island to a huge national and international audience via the media, and competitor and crew experiences will be shared around the world on digital and social channels.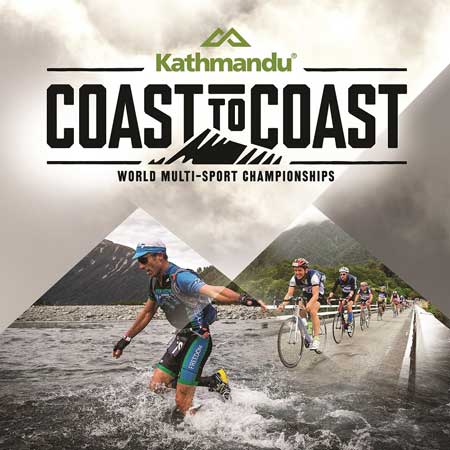 Photo courtesy of Enthuse
"The multi-sport travel market is high value, with competitors bringing support crew who spend on accommodation, meals and supplies. These are influential people too, from key markets like Australia and the United Kingdom, who will share their stories with other international influencers," Allen adds.
The race, which has seen over 18,000 people complete the course in 33 years, will partner with Kathmandu for the 2017 event for the first time as part of a three year agreement.
Richard Ussher, Kathmandu Coast to Coast Race Director, explains that the strategy for the race was to partner with a like-minded adventure brand that shared our same values, "Kathmandu and its wide-reaching, captive audience both locally and around the world, were the perfect choice. They stand for the same things we do and we know they'll be invaluable in helping us profile the race, promoting the region and encouraging visitor and race participation. It was a smart choice and also an obvious one."
Christchurch-based Kathmandu Brand Manager – PR and Sponsorship, Olivia Barclay, says the brand will take a number of steps to boost the profile of the Coast to Coast race among its customers both locally and abroad.
"Richard Ussher and the Kathmandu Coast to Coast team are keen to push the profile internationally and we know we can help. Our two biggest markets outside of New Zealand are Australia and the United Kingdom, so we've developed a number of different marketing strategies to suit each region.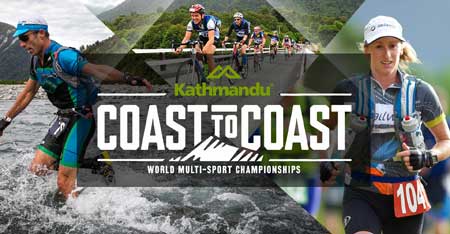 Photo courtesy of Enthuse
"To share one of New Zealand's leading sporting events with our adventure-loving international customers is a really special opportunity. In doing so, we also get to showcase the natural beauty of our country and encourage outdoor enthusiasts to experience it firsthand."
The Kathmandu Coast to Coast will be held on Friday 10 February 2017, coinciding with Kathmandu's 30 year anniversary.
Race entries open on Wednesday 27 April.
See Kathmandu Coast to Coast announcement video teaser,
here
.