MTB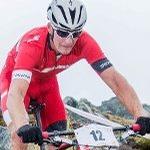 Gaze wins under-23 World Cup cross-country opener in Cairns
By Sports Media NZ
Cambridge rider Sam Gaze has won the under-23 race in the first cross-country round of the UCI Mountain Bike World Cup in Cairns on Saturday.
The 20 year old out-sprinted two French riders, Romain Seigle and Titouan Carod to claim the honours for his Specialized team.
However it proved a disaster for 21-year-old Anton Cooper, who decided to start in his first race in the elite men's division despite illness, and drifted back through the field.
Anticipated wet weather did not arrive in the Tropical North Queensland, with Gaze awarded the number one plate for the under-23 race.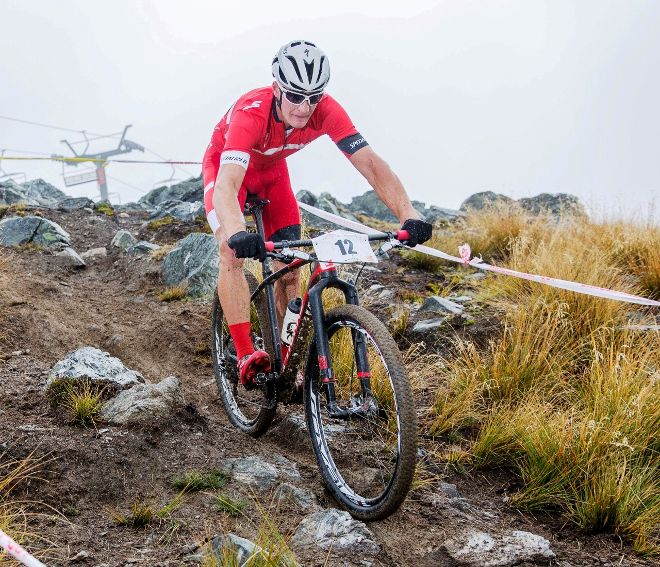 Sam Gaze in action. Credit: SI Williams
The two French riders and Gaze pushed clear on the second lap and gradually eased clear, with Seigle dropping off on two occasions before catching up on the final lap and out-kicking his compatriot for second.
Gaze pushed to the lead into the final corner and used his renowned sprint to good effect.
"A lot has gone into this. I've been hard in training since mid-November for this. So to pull one together and finally win a World Cup under-23 means a lot to me," Gaze said.
"There was a lot of cat and mouse. I sensed the Frenchman was tiring and I knew my kick is one of my strengths so I was prepared to wait. I got to the front into the last corner to line everything up and from there I just let it rip.
"I wanted to prove that I have the goods, and so to win a World Cup is what I wanted and what I needed to do. I want to now capitalise on it in the next race and show the selectors that I am capable of winning a medal in Rio."
New Zealand's chances of securing one spot for both elite men and women met with mixed fortunes today.
Australia's Oceania champion Rebecca Henderson claimed her first World Cup podium finishing third in the elite women's race to boost her individual world ranking and accordingly increase the likelihood that her guaranteed Oceania spot for Rio will roll down to New Zealand.
The men's spot is also currently held by Australia with their top rider Dan McConnell but his likely top five finish today was thwarted by a late puncture that pushed him back to 31
st
.
It was a real disappointment for Cooper, who fell ill mid-week but wanted to race. He made a fast start to jump from 30
th
to 16
th
but within two laps he had drifted well back in the field and ultimately finished one lap down. He will look to recover back home this week before heading to Europe.
National women's champion Kate Fluker had to settle for 26
th
place in the elite women's race, unable to find the pace to match the leaders in the hot and humid conditions. She finished two places ahead of Wellington's Samara Sheppard, making her return to World Cup racing.
The other Kiwi standout performance came from North Canterbury's Ben Oliver, who pushed into his first World Cup under-23 top-10 with an excellent performance.
The World Cup action moves to Europe with cross-country in back-to-back races in Germany and France next month with the third round of the downhill competition set for Fort William in Scotland in early June.
Cross-Country results:
Elite men, 7 laps: Nino Schurter (SUI) 1:27.44, 1; Maxine Marotte (FRA) at 3s, 2; Julien Absalon (FRA) at 27s, 3. Also: Anton Cooper (Cannondale, NZL) one lap down.
Elite women, 6 laps: Annika Langvad (DEN) 1:28.41, 1; Linda Indergand (SUI) at 10s, 2; Rebecca Henderson (AUS) at 52s, 3. Also NZers: Kate Fluker (Queenstown) at 7:19, 26; Samara Sheppard (Wellington) at 8:19, 28; Kim Hurst at 3 laps, 45; Myra Moller (Cook Islands) at 3 laps, 47.
Under-23 men, 6 laps: Sam Gaze (Specialized, NZL) 1:17.40, 1; Romain Seigle (FRA) at 1sec, 2; Titouan Carod (FRA) at 1 sec, 3. Other NZers: Ben Oliver (North Canterbury) at 2m11s, 9; Craig Oliver (North Canterbury) at 4:19s, 14; Jack Compton (Wellington) at 6m51s, 22; Gareth Cannon (Woodville) at 12m21s, 34.