CYCLING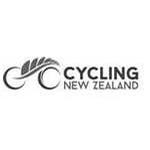 Odlin, Nielsen prevail in club nationals time trial in Alexandra
By Sports Media NZ
Canterbury's Paul Odlin dominated the opening day of the National Club Road Cycling Championships in Alexandra today.
Odlin, a former Oceania and New Zealand elite champion, took out the senior men's time trial title on the opening day of the championships, held in idyllic conditions in Central Otago.
Meanwhile the 2015 national time trial champion, Jaime Nielsen took out the senior women's time trial honours, in a battle against her fellow high performance track squad, competing in their preparations for the Rio Olympics.
The men's course was a shorter 25km loop with a testing climb in the Springvale area near the Alexandra Airport.
Odlin, who is now focussed on his burgeoning cycle coaching business, clocked 34min 04sec to dominate the senior men's field, winning by more than a minute from Wellington's Andrew Hagan and the highly rated Timaru rider Tim Rush.
One of the Masters' riders to impress was another Timaru rider, Reon Park, a former national representative in cycling and triathlon, who clocked 35:39 to win the men's 45-49 years age group in a time that would have earned third in the senior men.
The outstanding performance in the age category came from Counties Manukau rider James Fouche who took out the under-19 title in 34:52, only behind the time of senior winner Odlin.
He finished a minute clear of Manawatu's Robert Stannard, with the pair representing New Zealand last year at the world championships.
Coach Brendon Cameron has taken his women's endurance track squad south for some hard road racing and training before heading back to the Avantidrome in Cambridge ahead of the naming of their squad to head to USA and Europe.
The women are fighting for selection in the track team for the Rio Olympics.
Nielsen (Te Awamutu Sports), the 2014 and 2015 elite national time trial champion, proved too strong today to take on the honours in a highly respectable 37min 23sec ahead of training mate Georgia Williams (North Harbour).
Noted Hawkes Bay triathlete Amelia Watkinson impressed to finish third ahead of current national elite time trial and road race champion Rushlee Buchanan.
There was family success with Nelson's Finn Fisher-Black winning the boys' under-17 honours with his sister Niamh third in the under-17 girls, with the pair recently selected in the New Zealand team to contest the upcoming Tour of Canberra.
Tomorrow's action moves to the road course, around a 20km lap in the similar area as today's time trial, with action for the under-15 and under-17 grades and all Masters women's grades.
Time trial:
Senior: Jaime Nielsen (Te Awamutu) 37.23, 1; Georgia Williams (North Harbour) 37:34, 2; Amelia Watkinson (Ramblers) 37:52, 3.
Female, under-15: Maddison Douglas (Te Awamutu Sports) 26.32, 1; Katie Batt (Marlborough) 26.56, 2; Olivia Kikstra (Canterbury TT) 27.17, 3.
Under-17: Ally Wollaston (Counties Manukau) 24.47, 1; McKenzie Milne (Te Awamutu Sports) 24.51, 2; Niamh Fisher-Black (Tasman Wheelers) 24.53, 3.
Under-19: Madeleine Park (Counties Manukau) 22.31, 1; Mikayla Harvey (Central Otago) 22.44, 2; Nicole Shields (Central Otago) 22.54, 3.
Under-23: Amanda Jamieson (Central Hawkes Bay) 41.03, 1; Madison Farrant (Hamilton City) 41.05, 2; Sophie Pulford (Morrinsville Wheelers) 41.22, 3.
Masters 1: Amy Hollamby (Timaru) 42.51, 1; Vic Chapman (Canterbury) 44.52, 2; Belinda Duffy (Counties Manukau) 44.42, 3.
Masters 2: Helen Beattie (Otago) 42.31, 1; Sarah Tumen (Port Nicholson Poneke) 42.39, 2; Rhonda Murphy (Tasman Wheelers) 43.24, 3.
Masters 3: Fiona Humpheson (Canterbury) 41.01, 1; Erin Criglington (Southland) 44.08, 2; Tania Radman (Tasman Wheelers) 44.31, 3.
Masters 4: Sara Harnett (Canterbury) 23.18, 1; Tanya Merchant (Canterbury) 25.36, 2; Sandra Kopae (Southland) 25.44, 3.
Masters 6: Mary Jones (Canterbury) 24.22, 1; Ann Rigg (Tasman Wheelers) 25.11, 2.
Masters 7: Mary Cullen (Ramblers) 26.11, 1; Christine van Hoppe Tasman Wheelers) 28.35, 2.
Male, Senior: Paul Odlin (Pegasus) 34.04, 1; Andrew Hagan (Port Nicholson Poneke) 35.07, 2; Tim Rush (Timaru) 36.50, 3.
Under-15: Laurence Pithie (Canterbury TT) 22.56, 1; Max Williams (Ramblers) 23.35, 2; Abe O'Donnell (Tinwald) 23.41, 3.
Under-17: Finn Fisher-Black (Tasman Wheelers) 21.05, 1; Hamish Keast (Southland) 21.10, 2; Kiaan Watts (Hamilton City) 21.42, 3.
Under-19: James Fouche (Counties Manukau) 34.52, 1; Robert Stannard (Manawatu) 35.53, 2; Kees Duyvesteyn (Otago) 36.09, 3.
Under-23: Jake Marryatt (Pegasus) 34.57, 1; Nick Bain (Counties Manukau) 35.50, 2; Joshua Haggerty (Southland) 36.45, 3.
Masters 1: Anthony Chapman (Otago) 35.42, 1; Rob Scarlett (Counties Manukau) 36.22, 2; Brett Grieve (NZ Army) 36.30, 3.
Masters 2: David Rowlands (Port Nicholson Poneke) 36.10, 1; John Randal (Port Nicholson Poneke) 36.32, 2; Heath Lett (Tauranga) 37.13, 3.
Masters 3: Reon Park (Timaru) 35.39, 1; Stuart Lowe (Pegasus) 37.17, 2; Neil Sutherland (Pegasus) 37.26, 3.
Masters 4: Jeremy Heathfield (Canterbury) 38.14, 1; David Roche (Pegasus) 38.44, 2; Murray Garland (Counties Manukau) 38.55, 3.
Masters 6: John Alabaster (Central Otago) 22.20, 1; Ritchie Howes (Tasman Wheelers) 22.28, 2; Patrick Johnstone (Wanganui) 23.00, 3.
Masters 7: Gary Overend (Tasman Wheelers) 22.12, 1; Gary Ferguson (Pegasus) 22.35, 2; Dennis Parker (Pegasus) 23.36,3.
Masters 8: Ross Gamble (Otago) 23.47, 1; Allan Luff (Wanganui) 24.02, 2; Rex Dowding (Masterton) 24.54, 3.
Details:
wwwocyclingnewzealand.nz
or
www.dynamoevents.co.nz