MULTISPORT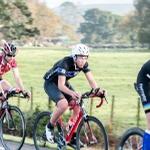 How The Nugget transformed laid-back Waihi lad into adventure racer
By Cheeky Rooster
Waihi youngster Paddy Clapham has transformed himself from 'lad about town' to adventure racer in just a few short years. It all started 36 months back, when the now 28-year-old engineer joined Trade Night, a regular get together in Waihi for tradies. With something blokey always on the agenda - like welding a few bike racks - before quickly downing some liquid refreshments, Trade Night also led to a chance entry into one of the town's pride and joy: The Nugget Multisport Festival.
Taking Paddy under its wing, the Trade Night team soon roped him into the event. Recognised as one of New Zealand's most accessible multisport fixtures, the Nugget involves cycling, kayaking, running and mountain biking; being the lightest in the Trade Night crew, it was decided that he should run.
That was then; the bug bit and bit hard. Three years on, Paddy has signed up for the big Kahuna, taking on the Full Nugget as an individual competitor.
Getting to that point didn't take much coercion; after all, he had experienced the excitement, challenge and reward of the Nugget already. There was a further plus in the form of sponsorship: "Bularangi Holiday Rentals in New Zealand and Fiji offered to pay the entry fee and my Trade Night buddies had the entry form ready after I'd had a few beers. One day I wasn't doing it, the next, I was fully committed!" he smiles.
Quizzed on his preparation, Paddy is confident that he's ready for it. "I'm a really active guy, I hardly ever sit down and I'm busy all the time."
He may well be right, too and is perfectly suited to this type of event. With a light frame of 67kg and natural talent, he is realistically eyeing up a time of under 5 hours. That's a goal fortified by recent form: Paddy has completed the arduous 10 kilometre coastal run from Waihi North to Ngatitangata Road via the stunning Orokawa and Homunga bays in less than an hour. That's a very respectable time.
Still, experienced multisporters are sure to urge the newcomer to focus some attention on preparation in the other disciplines. Paddy says he's started investing training time in mountain biking and kayaking. "I'm pretty confident that I can complete the race, but I guess I'll be winging it a bit on the day."
In addition to physique, another point to his advantage is knowledge of the course. "I know the area pretty well as I lived her most of my life," Paddy notes.
The course is considered to be one of the most picturesque in the country; as a local, Paddy believes the kayak and run to be the jewels in the crown. "When you're out there exercising in such a stunning environment you hardly notice any discomfort. It's pure pleasure," he laughs.
The event takes place on the 7 May and includes a Full Nugget event, a half Nugget duathlon and three run distances. The popularity of the event has grown in the last two years, coinciding with the ownership of the event passing back to the Waihi community. For more information or to get your entry in, visit
www.thenugget.co.nz
.