CYCLING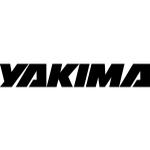 Sheppard Cycles New Zealand Secures Yakima Distribution in New Zealand
By Sheppard Cycles
Sheppard Cycles New Zealand have secured an exclusive agreement to be the sole distributor of Yakima bicycle racks in New Zealand for the bicycle channel.
Sheppard Cycles New Zealand Country Manager, Kim Struthers, said the new exclusive agreement signaled a further strengthening of our parts and accessories portfolio and dedication in supplying the New Zealand market with an extensive range of quality cycling associated products.
"We're very pleased to have recently signed an agreement with Yakima" said Kim Struthers. "The opportunity to extend our brand offering is very exciting, and we're looking forward to working with the team at Yakima to further grow the brand in the New Zealand market"
"Yakima is all about connecting people and their gear with the outdoors. We're really pleased to partner with Sheppard Cycles to bring greater awareness of the Yakima brand through their strong dealer relationships and commitment to the cycling industry in New Zealand" said Dave Gower, National Business Development Manager for Yakima AU/NZ.
"We believe Yakima is the perfect complement to their already strong portfolio of brands and we look forward to working with the Sheppard Cycles team in getting more racks on cars and more people out on their bikes."
Sheppard Cycles New Zealand will launch the Yakima range to its leading bicycle retailers in April 2016.
About Sheppard Cycles New Zealand
Sheppard Cycles New Zealand has over 35 years' experience in the bicycle industry. Privately owned until December 2015 the company starts 2016 under new ownership from Scott Sports SA.
Sheppard Cycles New Zealand remains the largest wholesaler and distributor of bikes and P&A in the New Zealand market holding the number one position in the bicycle industry in terms of sales and revenue.
Sheppard's stable of brands includes Scott, Avanti, Malvern Star, Raleigh bikes, as well as Abus, Muc Off, Cateye, Kenda, Zero, and Volta.
About Yakima.
Yakima Racks is a global company hailing from the United States with over 36 years of history in producing Cargo Management Equipment (CME). Key to Yakima's success is that the staff live and breathe that same adventure which their customers crave. The company has corporate offices located in Brisbane, Australia, Portland, USA & the Netherlands.
The Yakima Australia headquarters currently manages the New Zealand and Australia markets.
Yakima Australia's brand portfolio also includes Whispbar and Prorack, with a team of engineers designing product in-house for our local markets.