TRIATHLON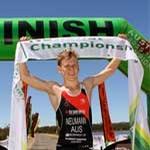 Neumann keen to defend Queensland cross triathlon crown on home soil
By In2Adventure

After a series of physical setbacks due to injury and illness following his 2015 Australian cross triathlon national championship, 20-year-old Max Neumann is back to full strength and eager to defend his state title at the Queensland TreX Championships on the Sunshine Coast this weekend (16-17 April).
The two-day multisport weekend is highlighted by the long course race on Saturday consisting of 1500-metre swim, 30-kilometre mountain bike and 10-kilometre trail run in and around the rainforests at Ewen Maddock Dam in Landsborough.
"I have had the longest run of injury free racing and training the last year and I feel I am coming into some really good fitness and am looking forward to the weekend," said Neumann, who is fresh off earning the Australian under-23 championship in the Snowy Mountains (NSW) in February.
The win gives Neumann an automatic entry on the start line for the 2016 ITU Cross Triathlon World Championships to be held in November over the same Lake Crackenback course.
Event host In2Adventure made history when it won a bid to host the X-tri Worlds as this marks the first time the Worlds will be held in the Southern Hemisphere.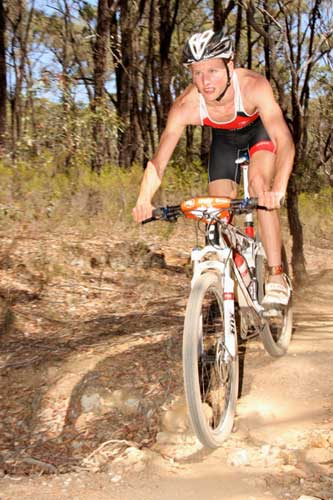 Photo © In2Adventure

"To be able to represent Australia in a world champs is definitely special and means a lot to me," admitted Neumann. "I will definitely not leave any stone unturned in the lead up to be as ready as I can be come race day."
Facing Neumann will be rival Ben Allen. The 31-year-old Wollongong native and 17-time Xterra champion could become the first elite male and only second athlete in the event's six-year history to sweep all three Dirt Master titles since Connie Silvestri (QLD) claimed all three with wins in Victoria, New South Wales and Queensland in 2012.
Aside from the long course state champs, Dirt Fest also offers sprint, junior and dirt kids X-tri events as well as an 8k and 4k trail run, and 50k and 20k XC MTB. The ever popular Queensland Dirt Master and Dirt Mistress titles, currently held by Damien Collins (QLD) and Renata Bucher (SUI), combines all three long course events across two days, with the title of Dirt Master and Dirt Mistress being awarded to the athlete with the best cumulative times across 100 grueling kilometers in this ultimate off road endurance challenge.
Photo © In2Adventure

"As the final qualification round for the world champs, a Queensland State Championship on the line and the 2016 TreX Series Championship on the line there's everything to race for and the competition is going to be tough, especially at the pointy end of the field," said In2Adventure event director Robyn Lazenby.
"Max had a flat in New South Wales, which meant he went out of contention for the [over-23] Australian Champs against Brodie Gardner (QLD) and eventual champion Ben Allen (NSW), however, he did comment before he left Crackenback that he was really going to focus on the Queensland event and is looking to retain his title on home soil – andthis is really exciting because we know he always gives his very best, and it's going to be an amazing competition, especially in the men's open race."