CYCLING
The Hell of the North lives up to all its promises
The legendary cobblestones offered a taste of the Hell of the North and the route of the "Reine des classiques" to the thousands of riders of Paris-Roubaix Challenge who came out.
Key points:
Participation record: 5,300 enthusiasts at the start of 2016 Paris-Roubaix Challenge
An international peloton set off into the Hell of the North, on the eve of the pro race
Pedro Delgado and Juan Antonio Flecha, guests of the event
Three routes: 70 km, 145 km and 172 km and legendary cobblestone sectors on the programme
The famous Roubaix velodrome for a triumphant finish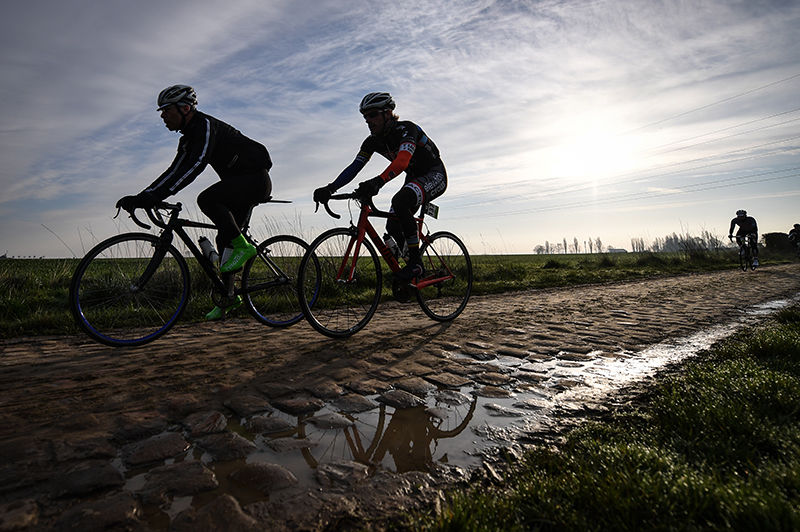 The span of the Paris-Roubaix legend
Participating in Paris-Roubaix Challenge allows for experiencing a cycling legend on the eve of the professional race in which stars like Peter Sagan and Fabian Cancellara will put on an epic battle. The 5,300 participants of this 6th edition of an extraordinary ride took on the famous Trouée d'Arenberg and Carrefour de l'Arbre cobblestone sectors and experienced the sensation of finishing on the legendary Roubaix velodrome, which crowns the winner of the "Reine des classiques" each year. VIP guests were also part of the festivities this year. Spanish cycling stars Pedro Delgado and Juan Antonio Flecha rode along with the thousands of enthusiasts on hand for this ride in the Hell of the North.
"It was a pleasure to participate to Paris-Roubaix Challenge on the 145km route today. I took the time to enjoy it even if sometimes it is truly hell. I will keep a very good memory of this exceptional event". Pedro Delgado, winner of 1988 Tour de France.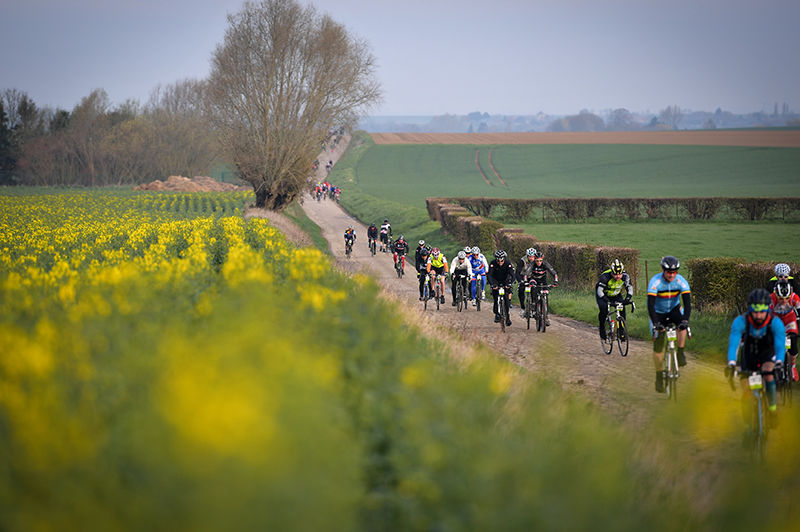 An exceptional cyclosportive world
Mild weather accompanied this 2016 edition of Paris-Roubaix Challenge and the thousands of enthusiasts at the start on this Saturday morning rode on a dry route. This international peloton, counting an impressive contingent of more than 1,500 British riders but also participants from as far away as Hong Kong, Singapore and Ecuador took on the three distances of 70 km, 145 km and 172 km on offer and made their way through some of cycling's most famous spots.
We met Florence at the finishing line. She is a regular of this legendary classic who rode the 70km route for the third time: "Very happy but especially proud to have finished Paris-Roubaix Challenge! We had enough time to understand the cobblestone sectors because their distances are progressive. The hardest section was the Carrefour de l'Arbre, and we were all struggling, but we gritted our teeth and pushed on! I strongly recommend doing this challenge in a group with friends. It is really nice. The next objective? The 145km course!"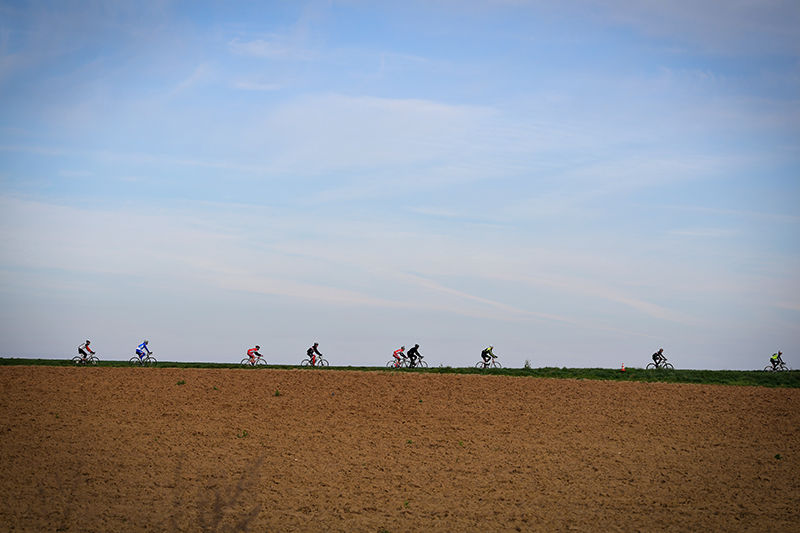 Paris-Roubaix Challenge in figures
6th edition of the Paris-Roubaix Challenge (created in 2011)
5,300 participants, a new record for the event
55 nationalities at the start from 43 different countries
32% of participants coming from the United Kingdom, 21% from Belgium and 20% from The Netherlands (13% from France)
More than 217 volunteers in action on the ride