ORIENTEERING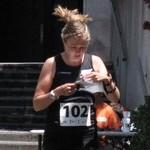 Orienteering SuperSeries Round One Preview
By Michael Croxford
The Orienteering SuperSeries for 2013 kicks off this weekend with Round One held at the Auckland Orienteering Champs. Saturday sees a technical Middle Distance event held in Woodhill Forest followed by a late afternoon Sprint based on Half Moon Bay in East Auckland. Sunday's Long Distance returns to intricate dunes of Woodhill forest.
A change in format for the 2014 World Orienteering Champs to be held in Italy in July has meant that New Zealand has been allocated less places in the Long and Middle Distance events. So places on the team are at a premium and hotly contested over the coming summer.
The Mens elite grade will be hotly contested with junior elites Nick Hann of Wellington and Tim Robertson of Hutt Valley vying with incumbent team members Tane Cambridge and Chris Forne of Christchurch. Although not racing all events this weekend, ex-Junior World Champ, Matt Ogden's inclusion forthe Sprint and Long Distances should make for some exciting racing.
The Womens elite grade features a number of Junior elites transitioning into the senior grade with Laura Robertson of Hutt Valley, Renee Beveridge and Jula McMillan both of Auckland looking to claim a place on the team for next year.
Round Two is set for the Wellington Orienteering Champs over Labour Weekend.