TRIATHLON
Braden Currie takes out second place at Challenge Wanaka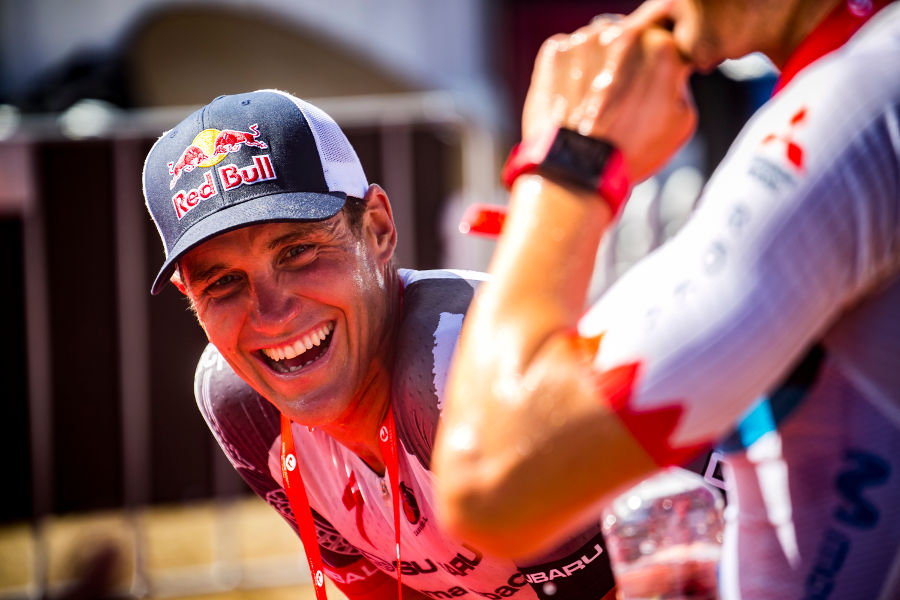 It was an exciting race to the finish at Challenge Wanaka over the weekend. International favourite Javier Gomez took home the top prize in the men's, but it wasn't without a battle from local Braden Currie.
The men's swim at Challenge Wanaka was a close race, with the top six competitors – including Currie – all finishing within nine seconds of one another. Currie soon sped ahead in the bike race, with Gomez tracking close behind. But halfway into a steep climb, Currie was struck with bad luck as he dropped his chain. In an act of true sportsmanship, Gomez slowed down to give him a push.
"Javier is just such an honest guy," Currie said afterwards. "I dropped my chain going up the hill and he put his hand on my back and gave me a push but I still couldn't get it back on. I was forced to stop to try and fix [the chain] and the next thing I knew, Javier was looking back and sitting up to give me a chance to get back in the race."
"I think everyone respected each other out there on the course and it was great to have a race like that."
But it was the final 21 km run where Currie and Gomez really went head to head, with Gomez managing to break ahead at the tough Gunn Road hill. Gomez finished the race in just under four hours, with Currie finishing a close 17 seconds behind.
Despite coming second, Currie was happy with his result at Challenge Wanaka. "In the end, it was a super close race and I have to be stoked with that."
"It's racing guys like Javier and battling it out with them from beginning to end [that I enjoy]. For me, this is the fuel I rely on to get me from one race to the next. I always race to win, but it's the moments in between that I take with me".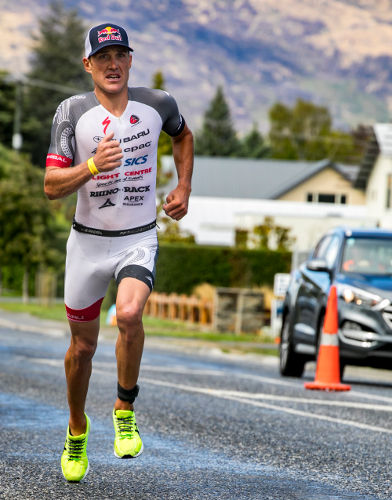 The challenge never ends in the world of sports
It's the challenge that keeps Braden Currie inspired to develop and progress as an athlete. To him, it's as much a mental thing as it is physical.
"I have learnt that above all else, the aspect that motivates me the most is the process of seeing how far I can go."
To Currie, staying in the moment is what keeps him going. "It's easy to tie up your mind and make the whole focus on the impending race day...but if I can bring it back to the moment and the process, then I can maintain the dedication I know I need to make every session count."
Finding his passion at an early age
For Braden Currie, the love for sports and being outdoors had always run through his blood, spending his mornings before school trail running in the local Wanaka hills. "Sport was what got me up every day."
But it was when he was 18, seeing his older brother compete in the Coast to Coast, that really sparked his passion for endurance sport. "I was pretty inspired. I thought, if he could do it, then I could too."
"Coast to Coast became my major focus. At the time this race was my only goal, but it turned out it was just the beginning of a career in endurance sport."
When the going gets tough
Now with a long career in endurance sport, Currie has seen incredible success, becoming a NZ Ironman champ, a three-time World Multi-sport winner, and three-time NZ and Asia Pacific Xterra champ.
It's a career that hasn't been without its ups and downs. A couple of years ago Currie aimed to make the NZ Olympic team for triathlon. During his first world series event, he made a wrong decision in the swim and fell behind. It was the only race he hasn't finished. This was tough for the competitive athlete who didn't like failure.
"From being super competitive in every event I had raced in, to finding myself at the back of the race on live TV – it was rough. It's the one and only race that I haven't finished, and it was a huge battle for me mentally to come back from."
But come back from it he did. Having gone on to become one of NZ's top multi-sport athletes, not to mention his recent 2nd place win at Challenge Wanaka. "I think a lot of my success has to do with going through the experience of being rock bottom and then finding my way back."
It's not just through the sport where Currie finds his motivation. Having begun his professional career at age 25, he had some life experience under his belt going into the sport. It's this life experience that he draws on when competing. "I feel as if the challenges I face in sport are similar to the challenges I face in real life."
"It's only through a path of dedication, commitment and courage that I am able to reach my potential in anything. Life taught me this and I have now been able to apply those learnings to sport."
The life of an endurance athlete can be unpredictable, with unexpected challenges along the way. Currie makes sure to use those life experiences and challenges he faces when the going gets tough.
"You never know when you will be able to draw on the strength that it took you to overcome one of those challenges and apply it to your sport. It could be the difference in being able to find the last 5% that you need."
The road to becoming the best in the world
So what does the future hold for this Kiwi athlete?
Currie's big goal for 2018 is to get back to the World Ironman Champs in Kona, Hawaii. Until then, he's excited to race on home soil again at the Ironman Taupo on March 3rd, which he won last year.
"With a strong Kiwi and international field, I really enjoy every opportunity to race in New Zealand. My ultimate aim is to win every event that I compete in, but for now, I'm looking forward to testing my physical preparation for Kona once again."
This post is possible thanks to
ASICS New Zealand
. ASICS offers performance
Womens Shoes and Womens Clothing
and
Mens Shoes and Mens Clothing
that keeps you on track to achieving your fitness goals.