CYCLING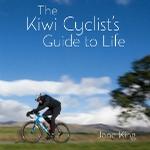 The Kiwi Cyclists Guide to Life
By Bateman Publishing
The Kiwi Cyclist's Guide to Life is a collection of inspiring stories about the lives and cycling adventures of a broad range of Kiwis from all around New Zealand.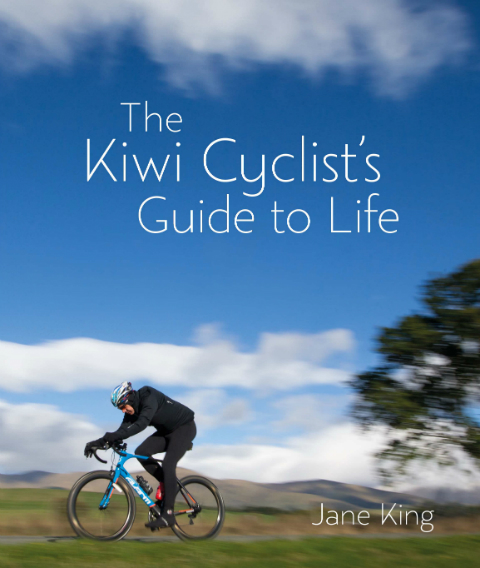 From Olympians and world champions to everyday recreational riders, this book takes an inquisitive peek into how these cyclists got interested in their sport, what motivates them, their favourite places to ride and their personal reasons for embracing fun, freedom, adventure and competition on two wheels.
Featured cyclists include world champion and Olympic medalist, Aaron Gate; national champion, Olympic medalist and BMX queen, Sarah Walker; professional GT Bicycles Factory Racing Team rider and national downhill mountain bike champion, Wyn Masters; Emmy-award winning host and co-executive producer of The Amazing Race, Phil Keoghan, broadcaster, journalist and endurance sport junkie, Mary Lambie and two-time Olympian,
Commonwealth Games and world champion swimmer, Moss Burmester.
Jane tells the stories of road cyclists, mountain bikers, BMX riders, triathletes and adventure racers as well as bike designers, builders, collectors, vintage bike enthusiasts, event organisers, fundraisers, under-the- radar-bike- nuts, and genuine good sorts – all of whom are passionate about bikes and cycling and who recount inspiring and poignant tales of their careers, adventures and experiences. Some cyclists ride to push their physical limits, to suffer, be the best and ultimately to win. Others ride for the sense of adventure, to explore and have fun. Many cycle to escape the daily grind, to get some headspace, exercise, and 'me time'. Whether it be to compete, explore, fundraise, commute, help others, or for entirely different reasons – whatever the motivation – the riding rationale is at the heart of these
stories. The cyclists' thoughts, perspectives and opinions will enlighten, entertain, inspire and move anyone interested in bikes and cycling.
Jane King is originally from the UK, and her love for the outdoors is a perfect match for life in New Zealand. Based on Auckland's North Shore, Jane seeks out adventures and enjoys discovering new places whenever she gets the chance. When it comes to cycling, the trails around Wanaka have won Jane's heart so she heads south whenever possible. In her other life as a digital producer, Jane has written content for TVNZ, NZME, Tourism New Zealand and a number of digital agencies and direct clients.
By Jane King
RRP $39.99