TRIATHLON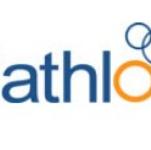 ITU Science + Triathlon Conference. Why you should attend?
By International Triathlon Union
This year's ITU Science + Triathlon World Conference is much more than just a gathering of the best coaching minds in the sport. The 2017 event brings together the world's top experts and researchers in endurance sport whom, over 2-3 days, will completely focus their attention on how to apply the latest science and research into best practices for coaching triathletes.
This years programme is a well thought out curriculum made of building blocks and practical hands on information that will produce better coaches and therefore better, stronger, faster athletes. The conference will aim to answer questions around pacing and periodization, talent identification, enhancing parents interactions, over training, heart health and discuss the current evidence and best practices for altitude training, competing in the heat and pollution.
The formal program will end with all of the conference experts joining together to make educated guesses on what the future holds for the sport of triathlon. There will also be ample opportunity for speed networking with experts, coaches and practitioners.
Truly, there has never been a more important time for all coaches to be sharing information and advancing their applied scientific knowledge. This #SCInTRI conference will bring together the very best minds in Triathlon, and deliver cutting edge presentations on the latest in sports science.
Prepare to be truly inspired by our impressive list of keynote speakers. Hear first-hand everything from driving performance from Brownlee coach, Malcolm Brown - to hard scientific evidence and how you can apply it to make your athletes stronger, faster and better from Ross Tucker – World renown Chief Scientist and Talent ID guru.
Also, check out the affordable deals on flights, accommodation and even post event ski trips.
At the end of the event a charter bus will be available to whisk you away for a weekend of skiing or relaxing in the Rocky Mountains. Don't miss out on this opportunity!