CYCLING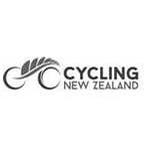 Brannigan and Columb grab top-10s in UCI World Cup Downhill
By Sports Media NZ
Hawkes Bay professional George Brannigan was the best of the New Zealand men with a top-10 performance in the opening round of the UCI World Cup in Cairns today.
The Commencal Vallnord Team rider was ninth in a exhausting downhill test, which incorporated a tricky rock garden, tight tracks through the rainforest and a lengthy amount of pedalling on the 1.9km course.
World Champion Loic Bruno from France grabbed the victory from two homegrown riders Troy Brosnan and Michael Hannah in fine conditions in the Tropical North Queensland.
Brannigan's fellow Hawkes Bay mate Brook MacDonald (GT Factory Racing) was the only other kiwi in
the top 20, finishing 19
th
.
The rest of the new Zealand qualifiers were well down the list of finishers with Sam Blenkinsop (Norco Factory) in 48
th
, Bryn Dickerson 50
th
, national champion Rupert Chapman (Bergamont Hayes Factory) 53
rd
, Connor Sandri 74
th
, Ed Masters (Bergamont Hayes) 78
th
after a fall while his brother Wyn Masters (GT Factory Racing) didn't start after not recovering sufficiently from an earlier crash.
Queenstown's Alanna Columb, the national champion, was 10
th
in the elite women's race won by an irrepressible Rachel Atherton (GBR) from local Cairns resident Tracey Hannah, with Kiwi Victoria Armstrong 18
th
.
Nelson's Ben Karalus was the best of the New Zealand riders in the junior men's event, finishing seventh, five seconds behind winner Matt Walker (GBR), who beat off the local charge with Australians filling the next four placings.
Hamilton's Lucas Cole was 11
th
, Billy Meaclem (Christchurch) 14
th
, Oliver Jarman (Christchurch) 19
th
, Shaun Barclay (Timaru) 22
nd
and Carson Rayner (Auckland) 23
rd
.
Tomorrow's attention turns to cross-country with Kate Fluker (Queenstown) chasing important Olympic qualifying points, Sam Gaze sporting the No 1 plate in the under-23 men, while under-23 world champion Anton Cooper has his first start in the elite men.
The 21-year-old says he is not expecting much from tomorrow's step-up to the elite category.
"Most young riders get nailed in their early rides in the elite class. It is much deeper at the top end of the field and the racing will be much more aggressive and tight," Cooper said.
"It will be harder to get clearer air for sure. I've drawn 30
th
and I just want to settle in and learn as much as I can.
"I really have no idea what to expect and therefore I'm not putting any expectations on it. I just do not want to get too hammered and be out the back end."
Details:
www.cyclingnewzealand.nz