ADVENTURE RACING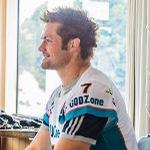 Team Cure Kids set off on their GODZone Adventure
By GODZOne Adventure
Richie McCaw is wearing the number he made famous during his rugby career as he takes part in GODZONE Chapter Five with his Cure Kids teammates.
Team Cure Kids are team number seven of 61 hitting the route on Saturday at the start of the 530km seven-day race.
McCaw said: "I just hope I don't disgrace it. I'm looking forward to getting in to it.
"I guess it's a question of can you handle it. That's the bit that gets me going and until you do it you don't know if you can. You open yourself up to failure too."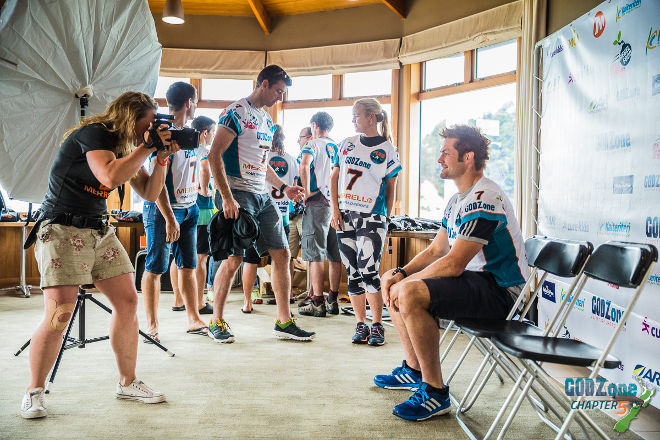 Along with teammates Ron Nichol, Sarah Fairmaid and Ben Meyer, McCaw will be coasteering and kayaking from Kaiteriteri beach to Rabbit Island on stage one of the seven day event.
So far they have raised $292,000 for the Cure Kids charity, with a target of $350,000.
Before setting off, team leader and CEO of the NZRPA, Rob Nichol, said they had been training hard and were now looking forward to the experiences the next few days will bring.
He said: "Most of all I think we are just looking forward to getting under way - but also those special moments you get to experience in this race - be it nailing a challenge, some amazing scenery, exhilarating white water or some vertical cliff to abseil down, reaching that pass you have targeted for the best part of a day and a night, or getting a tough navigational call spot on. It's these moments which capture you for sure.
"As the Cure Kids team we have talked about wanting to work hard throughout the adventure for the cause, which is to raise funds to help find cures for kids."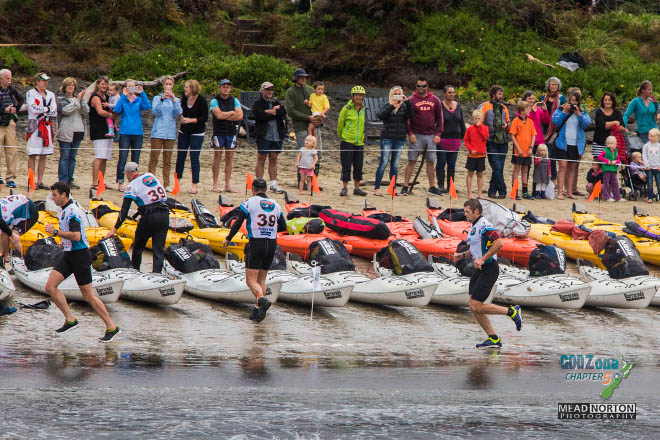 Cure Kids fund research into a range of diseases with the aim of improving and saving the lives of the children who live with them.
After receiving a lung transplant, 19-year-old Lizzie McKay knows first hand the valuable work Cure Kids do.
She was diagnosed with Cystic Firbosis along with her twin brother Alex when they were babies.
Alex spent a lot of time in hospital as a baby but his condition improved as he got older and, with the help of lung clearing medication, he now lives a full life.
Lizzie's condition grew with her and she spent years having operations in hospital, her condition forcing her to stop studying in 2012.
It is only thanks to a lung transplant she received three years ago that she can now work and travel.
Lizzie is encouraging people to support the Cure Kids team.
She said: "By supporting the Cure Kids GODZone team on their amazing challenge, you are helping the next generation of children living with serious health conditions to live a fuller and healthier life.
Because of Cure Kids funded research, my twin brother Alex and I were diagnosed with Cystic Fibrosis early, which meant that treatment could be started quickly, reducing the damage to our lungs.
"Please support the team by texting GODZone to 933 to donate $3 to Cure Kids. Your support will help the researchers in their search for better treatments and cures to these conditions."  
Donations of more than $3 can be made online
https://everydayhero.co.nz/event/godzoneadventureforcurekids
.